Costa Rica has an opportunity to attract some of the 76 million people born between 1946 and 1964, and the 200 million people who are uninsured. This population sector has a great need for costly dental care, with procedures such as dental implants, complete restorations, and cosmetic dentistry.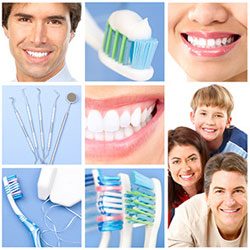 The simple truth is that Costa Rica's success as a global dental destination is the result of hard work, and the investment of 30 or 40 dental clinic leaders.
More than 200 million Americans are increasingly aware of the need to travel abroad for dental care.  Costa Rica is well-suited to open the way and reap the benefits of this powerful trend.  It promises to dramatically increase annual tourism revenues, and bring tens of thousands of new jobs to the dental sector and related fields.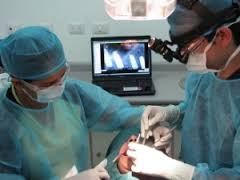 For Costa Rica to have more success, more dental clinics should start focusing on attracting dental patients from the United States and Canada. Governmental organizations, such as the Costa Rican Tourism Institute, should support efforts to attract real patients through partnerships with key organizations'  marketing campaigns.
Dental tourism is an important source of income for the Costa Rican economy. Last year foreign patients paid 150 million euros to dental clinics, as well as 65 hotels, transportation and shopping.  The demand has come to the point where some insurance companies have begun to expand coverage beyond its borders.
The usual tourist spends about $2,000 per visit, while the dental tourist spends an average of $8,000-$15,000 dollars during their stay in the country.  Dental tourism is essential for dentists, many of whom are struggling to survive in a highly competitive environment in the domestic market. Dental tourism attracts American patients seeking high quality care with low prices, creates more professional jobs, and increases revenue related to tourism up to 54% per tourist.
Each year, approximately 1.2 million Americans and 400,000 Canadians seek medical or dental care abroad. Approximately 45,000 to 65,000 patients in the United States and Canada travel to Costa Rica every year for dental care.  These patients spend an average of 7 to 11 days in Costa Rica, and spend between $8,000 and $15,000 per visit.  These figures include all expenses for dental services, air transport, local transportation, lodgings and meals. Over 55% of these dental tourists travel with one or more friends or relatives, who also spend between 7 and 11 days in Costa Rica with an average spending of $1,400 to $2,000 dollars per visit.
Costa Rica popular in oral care.
More than a trend, it has become a well-known fact that every year more and more Americans have begun to seek more options abroad for their dental work.  What motivates this trend is the search for a better quality of life through accessible dental care as treatments done with local dentists have become a very expensive option.
In recent years, Costa Rica has seen an increase in dental tourism. Each year more and more people are convinced that traveling abroad for dental treatment is a great idea, and the best choice if you're looking for quality dental care at an affordable price.  Costa Rica has become a popular destination for dental care as it is an excellent landing point with much to offer tourists.  It has been developed as a nation with a number of educated professionals and facilities with the latest technology.  In addition, political stability and being compatible with the American culture makes Costa Rica the best choice for dental trips.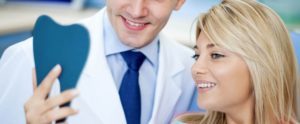 Costa Rica offer tourists the same high quality dental work they could find at home.  FDA approved materials are used.  This means that tourists will receive the same quality dental care they would in a clinic located in the United States or any other country.  The only difference is a much more affordable price.  Compared to the United States, costs are 50% lower on some treatments, which offers an affordable option on quality treatments. For example, in the United States, a single dental implant costs an average of $4,000.  That same implant costs about $1,500 in Costa Rica.  For the patient, that represents a 62% savings.
A report by Modern Healthcare noted that nearly 200 million Americans have very low, or no dental insurance at all.  Many Americans have minimal dental coverage insurance, so delay their visits to the dentist as their insurer reimburses little or no costs incurred.   According to Oral Health America, almost 70% of Americans over age 65 have dental insurance. The two main programs that provide older Americans with public health insurance offer almost no dental benefits.
The number of Americans who are looking for alternative dental solutions is increasing. This bad news for Americans is good news for Costa Rica.  Investment in dental treatments done in Costa Rica translates into many more smiles, and more money in your pocket at the end of the day.
Sign up for more on Dental Tourism in Costa Rica https://thecostaricanews.com/dental/
And qualify for FREE AIRFARE!