The Arenal Volcano, in La Fortuna de San Carlos, has been seen in previous weeks with a white smoke of gases, which captivates those who witness that natural spectacle. Weather conditions have been conducive for the steam column to be appreciated in all its dimensions.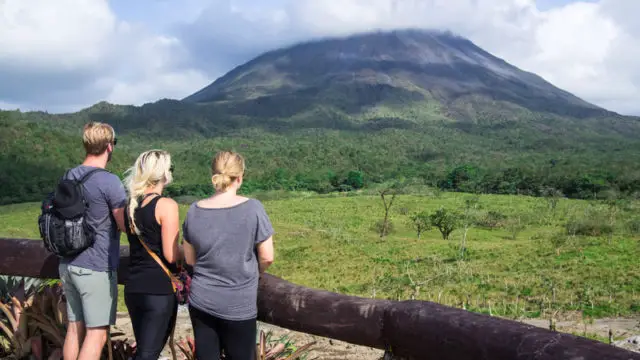 For experts, what has been happening in the Arenal Volcano is considered normal for a massif that is inactive, and according to the volcanologist Geoffry Avard, the steam columns that have been appreciated does not mean that the Arenal is going back into activity.
"The Arenal Volcano does not present any abnormal activity. All that you see is normal gasification and there is no indication that it will be in any activity", said Avard.
El Arenal, which is one of the main attractions of La Fortuna, has been inactive since 2010. According to experts, this colossus can remain in that condition indefinitely, even up to 600 years, and then experience a heavy activity as it did in 1968.