So your friends or family have returned from their amazing trip to Costa Rica, and all they want to do is talk about how beautiful, extraordinary, and fabulous their trip was – blah, blah, blah.  But for those of us who live here, we have found there are dark truths to life here in Costa Rica. And they are not what you might think.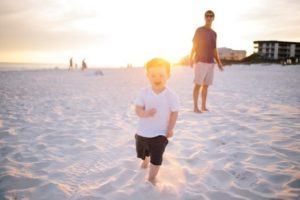 Your kids always want to go to the beach. With so many gorgeous and mind-blowing beaches to choose from, you will hear your kids asking, almost every day, "can we go to the beach?".  Some of the beaches do provide that lovely white sand.  But some have black sand, and that sand gets really hot on your foot.  Or dear – such a terrible problem to consider – which beach to go to today?  One of those nasty truths to consider.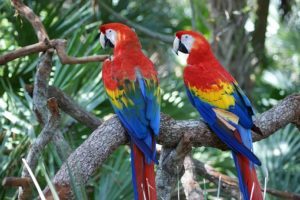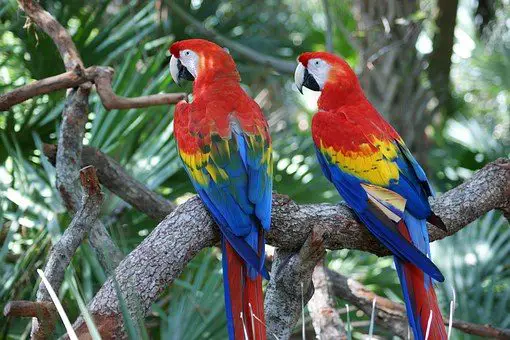 The birds will wake you up every morning.  Forget about trying to sleep in anymore.  The sheer joy and raucous noise of the birds first thing in the morning will positively ruin your sleep-in time.  And then forget about getting much done on your To Do list for there are always more beautiful birds flying by the house.  So you grab your camera, and run out the door to take some photos to show your friends back home.  And there goes your day.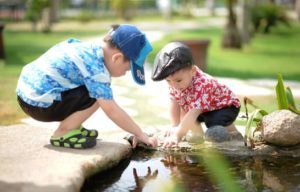 Costa Ricans (Ticos) love babies, even yours.  Ticos have a real soft-spot for babies, and will usually stop you to talk to yours.  And then they will want to talk to them, and even ask to hold them.  They may even take them while you are trying on clothes, or shopping, or waiting in line at the bank.  Babies just attract so much attention, forget about going anywhere with your babies and not getting more attention.  Another one of those dark truths to consider.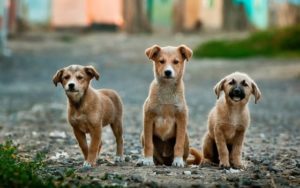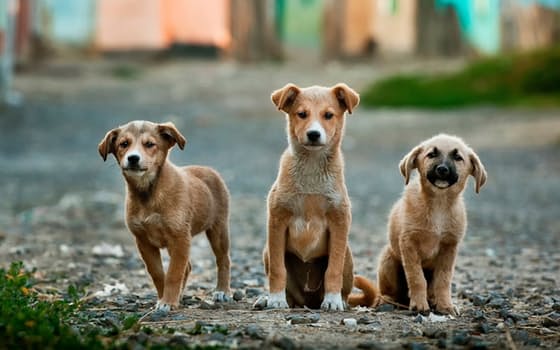 The street dogs are just too sweet.  There are a lot of street dogs found here, but they are the sweetest mutts you have even met.  They follow you around town, and even go for walks with you.  They will sneak up on you for some loving, and even want to sit on your lap.  Before you know it they have climbed right into your heart, and then you are really in for problems.  You end up buying food and toys for them, and then because you care about them, end up taking them to the vet when needed.  And then you end up with a new loving companion in your life.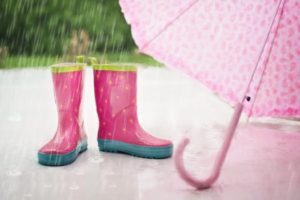 It rains a lot in the tropics. From April to December in fact.  Which accounts for the extraordinary lushness of the jungle, and the most amazing colors of green that you have ever seen. In fact, that much green and so gorgeous can even hurt your eyes.  And forget about trying to sleep at night – I mean, who likes falling asleep to the sound of rain on the rooftop?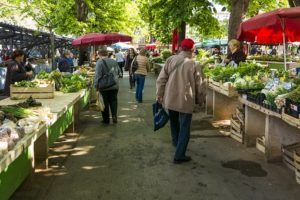 You end up eating healthier.  As imported food you know from back home tends to be the most expensive food here, you end up buying local home-grown produce from the farmer's markets right in your neighborhood. And then because you don't know what to do with these exotic fruits and veggies, you end up learning how to cook healthy food for your family.  What a complete waste of time, right?  Yet one more of those dark truths to consider.
You end up losing weight.  All that healthy food, all those walks on those gorgeous beaches, and then running around taking pictures of those amazing birds.  All this contributes to losing weight.  Your mom even ends up on Facebook telling you to eat more after she sees your recent photos of how healthy, trim, and happy you look.  You end up having to buy new clothes to fit this new trimmer body.  And back to – what a waste of your time, right?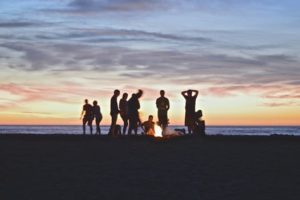 You make too many new friends.  The Ticos are so welcoming and friendly that you are 'adopted' into their family.  There are so many other expats here, and you end up going to pool parties, having potluck at your house, and joining inspiring community groups.  You end up with such a rich and dynamic social life for you and for your kids too.
You stop traveling to other foreign countries.  You fall in love with the flavor of life here that you find you don't want to go anywhere else.  You have found your new home, and now you're staying.  For all your plans that you were just going to stay for a while and then continue moving on, you end up creating a brand new quality of life here that you just can't leave.  One more of those nasty truths to consider.
So don't think about all us lucky expats who chose to start a new life, and think it is all sunshine and rainbows.  There are some 'nasty' truths you just needed to know from someone who knows the dark truths to life in Costa Rica.
Contact Us for more information on what to see and do while in Costa Rica.