Costa Rica is nearing the end of this year's rainy season, and it has been hit by a record-breaking hurricane. Hurricane Otto hovered over the Caribbean Sea for a few days first, unleashing record-breaking rainfall on the Caribbean side of the country, as well as the Pacific Southern Zone which resulted in serious flooding and damage even before Hurricane Otto made landfall.  Then on Thursday, Nov. 24th, Hurricane Otto made landfall in northern Costa Rica and southern Nicaragua, before crossing the peninsula and heading out to sea on the Pacific side of the country.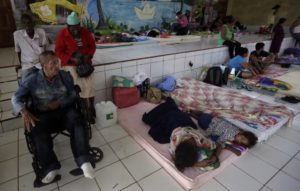 Communities in the Northern Zone were hit the hardest, with significant damage, deaths and disappearances being reported so far.  The northern towns near the Nicaraguan border, Upala and Bagaces, were the ones most affected, and will need millions of dollars to repair the homes and roadways in that region.  And that is the most immediate results of the hurricane.  But the concern is also for the future, as Hurricane Otto has severely damaged Costa Rica's important agriculture and coffee regions.  The local farmers rely on coffee, maize, honey, beans, cacoa, and livestock for their livelihood, and these small farms have been seriously damaged.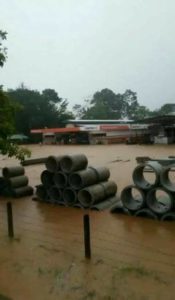 Hurricane Otto has set a number of very impressive records:
Formed latest in the hurricane season
Strongest hurricane this late in the hurricane season
Furthest south any hurricane has ever made landfall in Central America
Only the 5th storm to cross land from the Atlantic to Pacific and stay intact
Already there are a number of organizations and ways that you can help those most affected to recover and pick up the pieces of their lives again after Hurricane Otto.
GoFundMe – Bijagua
Bijagua, in the Alajuela province, was one of the hardest hit communities. All donations will be going directly to those who lost everything, and will be distributed by the Bijagua Development Association.
Red Cross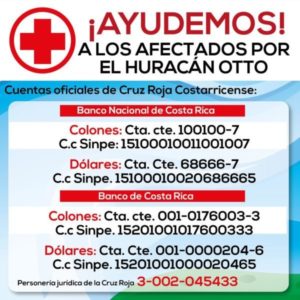 Donations can be made online through the Costa Rica USA Foundation for Cooperation (CRUSA).  Donations can also be made to Amigos of Costa Rica's Hurricane Otto, and their donations will then be forwarded to the Costa Rican branch of Red Cross.
Walmart
Anyone can leave donations at boxes being provided at the entrance at each store.  Donations such as bottled water, non-perishable foods, and personal hygiene supplies will be collected and then passed along to the Red Cross.  Other stores accepting donations include Automercado, Ruta Urbana, Fischel pharmacies, Universal, Libreria Internacional, and Gollo.
University of Costa Rica (UCR)
Their San Pedro location is accepting donations on their campus, and are looking for bottled water, non-perishable foods, and personal hygiene supplies
Yo Me Uno
This non-profit organization has a goal of c10 million that will be used to assist those most affected by Hurricane Otto. So far, they have raised c4 million towards that goal.
Kolbi
One of Costa Rica's largest telecommunication companies is allowing their users to donate via texts.  Simply text "Dono"
"DONO" to 5613 and donate ¢ 2.000
"DONO" to 5614 and donate ¢ 4.000
"DONO" to 5615 and donate ¢ 5.000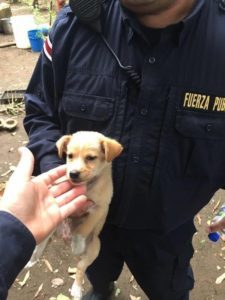 Humans are not the only ones coping with the aftermath of Hurricane Otto.  Family pets and farm animals were also victims of the storm as they were left behind, or separated from their families.  Various campaigns have been launched by private companies, animal rights groups, and government agencies.  They are accepting donations while they attempt to reach those animals stranded in the damaged regions.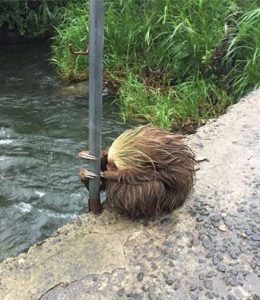 The National Animal Health Service (SENASA) will be accepting donations of blankets and food, collars, feeders, leashes, cages, and bowls.  Staff members and volunteers from World Animal Protection will be at the Paseo de las Flores Mall in Heredia at their offices located on the 5th floor of the mall.  They are asking for supplies, medicines, and food donations.  They will then be coordinating their efforts with SENASA to reach those animals affected.  Volunteers from Pococi, Matina, Bagaces, and Upala, as well as veterinarians from the National University will provide medicine and vet care at their Veterinary Medicine School and the 4 mobile clinics being coordinated by officials from SENASA.
Pet shops and other vet clinics will be accepting donations, and here is a list of who they are and where to find them.
In Heredia:
Clínica Veterinaria San Francisco de Asís.     Phone: 2589-2171
In Alajuela:
La Vete in Alajuela.                                        Phone: 2440-0160
Vet-Medical in Ciudad Quesada.                   Phone: 2461-7575
In San José:
Clínica Veterinaria Multipark in Guachipelin Escazú.            Phone: 2215-1474
La Vete in Escazú. Phone: 2228-5252
Tienda Dovals in Desamparados.                                           Phones: 2219-1500 / 2219-8976
Veterinaria Avenida Mascota in Curridabat.                          Phone: 4700-9389
Veterinaria Dr. Brenes, at Plaza Los Colegios Mall in Moravia. Phone: 2240-8262
Veterinaria Dr. Lutz in San Pedro.                             Phones: 2225-6422 / 2225-7233 / 2225-4575