Green landscapes for your enjoyment
The Monteverde Cloud Forest Biological Reserve is a place that, as its Spanish name suggests, looks very green. It is where going on a weekend will be so amazing and exciting as you cross over a large suspension bridge. The main difference between a cloud forest and rain forest is that the cloud forests are located in higher areas, which makes them cooler and also create a mistier environment. Regardless of what science says, cloud forests are very magical and worth visiting.
Harmonious and pollution-free
Costa Rica is known as a "green country", full of flora and fauna with landscapes that seem painted by the best artists in history. In Costa Rica, you can feel harmony and breathe fresh air while drinking one of the many artisanal beers offered in the country. In addition, it is worth saying that Costa Rica is betting on its sustainability that reflects the "Ecological Blue Flag Program", which undoubtedly strengthens the tourist activity of the country. What your eyes will see is a natural green that seems from another world.
The best beaches for a vacation
We know that transitioning from the city and its glamor, with high heels and dresses for more comfortable sandals and Bermuda shorts, is something you always crave. Even more so when the sea water is so clear that you can see fish touching your legs as soon as you get in the water. Costa Rica has it for you.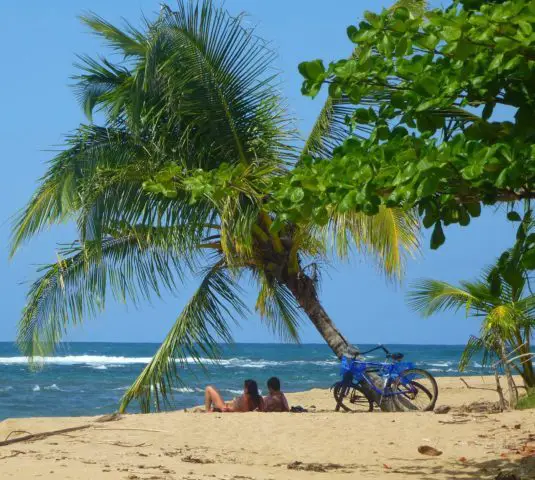 Just 3 hours drive from the Juan Santamaría Airport, we have to recommend the Manuel Antonio Beach as one of your must-sees. Also, "Santa Teresa and Mal País", these words have to stay in your mind if you want to spend an incredible weekend on one of the surfing beaches of Costa Rica. Tranquility and good vibes will be at your fingertips in these places known for their hospitality and beauty.
Blend in with other tourists from all around the world
Specifically, in Montezuma, a place located on the Nicoya Peninsula, and less than 5 hours by car from the capital San José, there abounds a large number of travelers of all nationalities, relaxing and full of bliss. Starting conversations with people from all over the world, while enjoying a beautiful view is surely for you!
Precaution on the road
If you are going to travel by car, be very careful, driving can sometimes be difficult. People tend to overtake you if you go slowly in front of them, even with a sharp curve in front of you. This can cause some tension, but as long as you're careful, it's worth it, if only to drive and enjoy the luscious scenery. Try out alternative roads that are splendid and have less traffic.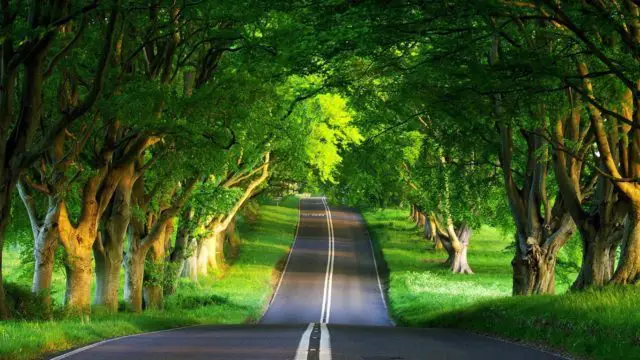 A place with lots of nightlife and a party that never ends
If you want to add a festive touch to your trip, "Jacó", a beach with famous nightlife, cool music and people from all over the world, can be a "full of fun" alternative, where you will dance and live a Latin party that will not end if you don't want it to.
It is possible to go back in time visiting the small towns
Smaller cities such as Dominical, Uvita, and Nosara allow you to see how things were before. There are no big commercial chains, people are always smiling as they walk through the sunny streets and live every moment to the fullest.
Hanging bridges
If you have been told that when crossing a bridge never look down, in those of Arenal you will not have to worry, because you cannot stop looking at the spectacular views offered by the forest in front of the volcano of the same name. It is a natural reserve with 14 bridges, which total more than 3 kilometers long!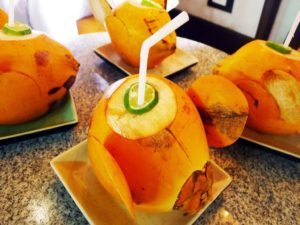 Eat incredibly well
Costa Rica's gastronomy is a fusion of Caribbean ingredients and tropical dishes. If you are a lover of sweet and fresh flavors, then you will be in the right place, because the "Copos" (ice dripped with flavor syrup and condensed milk) and "Pipas Frías" (coconuts in which you can drink the water directly from the fruit) will be good with your palate. But if you prefer salty flavors, tacos and the Caribbean rice, mixed with beans and coconut milk, will fascinate your taste buds.