By TCRN Staff: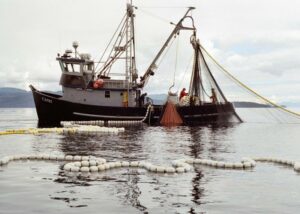 Costa Rica and Spain have signed two cooperation agreements to promote the development of their fishing and aquiculture sectors, a senior Costa Rican government official said on Tuesday.
Costa Rican Agriculture and Livestock Minister Javier Flores said the pacts were aimed at enhancing food security, fighting poverty, and promoting technology exchanges.
Flores also said both countries were interested in cooperation on research, promotion of production, the sustainable management of the environment and fishing.
According to the agreements, Spain will provide technical and legal assistance to establish a Network of Marine Reserves along the Costa Rican coasts.
"We have worked a lot with Spain and we are sure that our commercial ties will be boosted," Flores added.
The agreement was signed on Monday by Costa Rican Fishing Vice Minister Roman Solera and Spain's Environment, Agriculture and Marine Minister Elena Espinosa, Flores said.