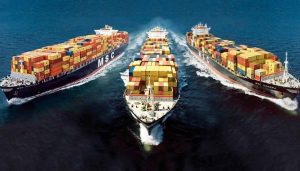 This past week the Costa Rica government expressed confidence that the exchange of goods and services in Mexico will expand the country's free trade agreement (FTA) between Central America and Mexico upon ratification in Congress on Tuesday.
The Costa Rican Foreign Trade Minister, Anabel González, said Wednesday in a statement that "the approval of this agreement is an important step in the consolidation and expansion of trade and investment flows between Costa Rica and Mexico."
"This FTA is the result of a convergence process which improved customs procedures that favor the accumulation of origin and trade facilitation, were modernized provisions on investment, services, government procurement and intellectual property" said the official.
NAFTA was ratified by Congress on Tuesday in the second and final debate with 43 votes in favor and three against, with 46 of the 57 deputies present are there in the legislature of Costa Rica.
This treaty, which was signed in November 2011, unifies the existing FTAs that Mexico had bilaterally with Costa Rica and Nicaragua, and another called "Northern Triangle" consisting of Guatemala, El Salvador and Honduras.
According to the Costa Rican Ministry of Foreign Trade (Comex), in the Mexican market of 105 million inhabitants, Costa Rica has successfully placed as palm oil products, prepared foods and raw materials for industry, among others.
The trade of goods between Costa Rica and Mexico has experienced an average annual increase of 10.1% over the past decade to reach 1,411 million dollars in 2011, according to figures from Comex.
Meanwhile, investment in Mexican companies in Costa Rica amounted to 1,500 million.
The Costa Rica News (TCRN)
San Jose Costa Rica