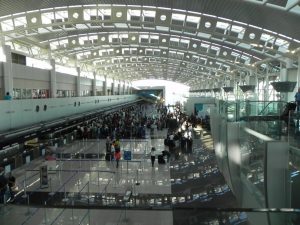 The European region represents one of the main tourists markets for Costa Rica, which, according to figures from the Costa Rican Tourism Institute (ICT), accounted for 284,996 visitors from Europe, which means about 12% of total reported income in 2012.
Europe represents a strong target market because it generates the highest outbound traffic, ie, citizens engaged in tourism outside their country of origin.
TIP: Get updates on upcoming Costa Rican Retreats & Events by joining our newsletter. Don't miss out on what's happening around you! Click here.
According to figures from the World Tourism Organization (UNWTO), 53% of those who traveled around the world are from Europe.
Economy and high unemployment rates currently prevailing in the Eurozone require strategies for the positioning of Costa Rica as a tourist destination. Because of this the National Chamber of Tourism (CANATUR) and the Regional Director for the Americas of the World Tourism Organization (WTO) aren conducting strategy meetings.
The strategies to be discussed are how to effectively position the destination of Costa Rica in the European market, and the challenges and barriers to compete in that market, with the challenge of a complex economic situation.
"The eurozone as a market has great potential to which Costa Rica(…) through this business meeting, can exchange ideas, to provide (and gain) more information to work strategically and achieve successful positioning as a sector and country" explained Elizabeth Vargas, President of CANATUR.
Based on a report by: CRHoy.com
The Costa Rica News (TCRN)
San Jose Costa Rica