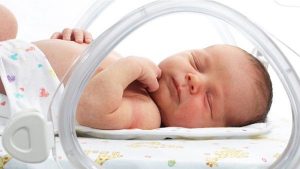 The infant mortality rate in Costa Rica in 2012 was 8.51 per thousand births, which is the lowest figure in its history, said the National Institute of Statistics and Census (INEC).
The 8.51 recorded last year is less than 8.84 in 2009, a figure that was the lowest in Costa Rican history, according to data released by the INEC in a statement.
"In absolute terms, from January to December 2012 occurred 73 326 births and 624 infant deaths, ie 133 births and 42 deaths in children less than in 2011," the INEC.
Official figures indicate that neonatal deaths, ie those occurring in the first 28 days of life, accounting for 74.52% of infant mortality in the country last year, the rest was in the womb or during first year of life.
Among the main causes of death are conditions originating in the prenatal period with 48.8% of all deaths, followed by congenital malformations with 36%, while the rest belongs to other diseases of the circulatory system and the respiratory system.
In 2011, the infant mortality rate was 9.07, 9.46 in 2010, 8.84 in 2009 and 8.95 in 2008.
The Costa Rica News (TCRN)
San Jose Costa Rica