With ballots from most polling stations counted, Carlos Alvarado Quesada, won three-fifths of the vote, while his opponent, Fabricio Alvarado Muñoz, received the rest, according to the federal election authorities.
The overwhelming victory defied polls in recent weeks that showed the candidates locked in a statistical dead heat or Mr. Alvarado Muñoz with a lead.
"Costa Rica once again delivered a beautiful democratic message," Mr. Alvarado Quesada, 38, told supporters late Sunday night.
"Well done, Costa Rica." He added: "What unites us is much greater than what divides us!".
On his part, Mr. Alvarado Muñoz, 43, was quick to concede defeat, addressing supporters about a half-hour after the authorities announced partial but resounding results.
"We're not sad, because we made history, because our message touched the deepest fibers of society of this country," he said.
Mr. Alvarado Muñoz, of the small, conservative National Restoration Party, got the most votes in the first round of balloting on Feb. 4, winning nearly 25 percent. Mr. Alvarado Quesada, of the governing Citizen Action Party, won nearly 22 percent.
Mr. Alvarado Quesada will be sworn into office on May 8 for a four-year term leading a nation of about five million people that is celebrated as a popular tourist destination and recognized for its stewardship of the environment.
Costa Rica's electoral council made the announcement based on ballots from 91% of polling stations.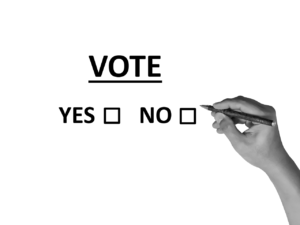 Mr Alvarado won 60% of the vote to his conservative opponent's 39%, the near-complete count shows. Carlos Alvarado, 38, is a former labour minister, ex journalist, novelist and sometime rock singer.
He ran on a progressive platform under the slogan Elijo el futuro (I choose the future). Fabricio Alvarado, 43, is an evangelical preacher, one-time TV journalist and Christian music singer.
He was standing for the conservative National Restoration Party (PRN) and had vowed to defend "traditional values". With the result now irreversible, many Costa Ricans are breathing a huge sigh of relief.
Plenty of voters weren't necessarily in love with the ruling party's candidate, Carlos Alvarado, but saw the idea of handing the presidency to his opponent – a former evangelical pastor who had railed against the "secular state" – as unthinkable. In the end, the election hinged on one key topic: same-sex marriage.
The evangelical conservative candidate, Fabricio Alvarado, was only able to secure around 40% of the vote as Costa Ricans sided with the centre-left  ormer labour minister, and a degree of continuity in office.
The Central American nation has a tradition of political stability and it didn't take long for the defeated candidate to concede an election which had been expected to be much closer.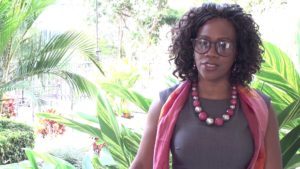 Another way in which history was made in this election is that Epsy Campbell, a longtim e presence in the Legislative Assembly and Citizen Action Party (PAC), is now set to become the first female Afro-descendent vice president in Costa Rican history.