This means of transport is part of the Hydrogen Ecosystem project promoted by the Costa Rican former astronaut Franklin Chang Díaz, which is based in Liberia, Guanacaste. It is an important milestone that requires a lot of coordination and discipline, and that involves several actors in different countries that have never worked together.

The bus entered through Puerto Limón, from the United States Hybrid Corporation's test facility in Windsor, southern Connecticut (USA) and will be transferred to Ad Astra Rocket facilities, where additional tests and integration protocols will be performed.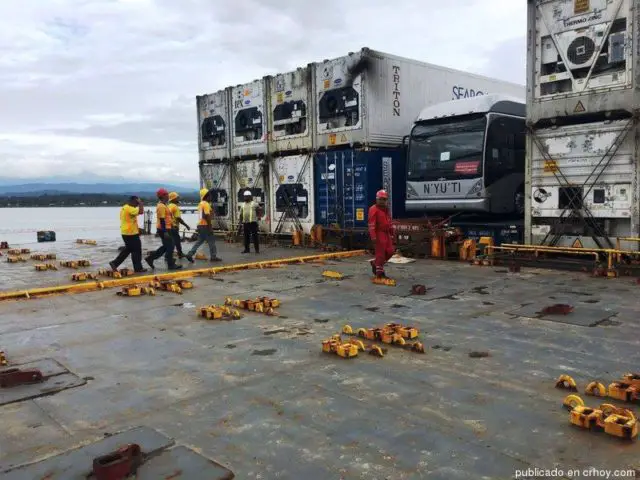 "Once these requirements are met, we will begin a demonstration phase of several months in different routes that allow us to gain field experience in operations", said Chang Díaz. Relaxury S.A. will be responsible for operating the bus in that province, in order to demonstrate the advantages of this type of transport, which uses clean water vapor.
How do these types of vehicles work?
"Hydrogen vehicles are electric vehicles, similar to those of batteries". The difference between both of them is that "the hydrogen vehicle produces its own electricity on board, instead of having to lower it from the electricity grid and store it in a battery", he also explained.
The hydrogen recharge to the tank is done in a matter of minutes while recharging a battery can take hours. For that reason, this type of vehicle could be ideal to offer commercial service in buses, trucks, trains, ships, and airplanes, among others.
"The hydrogen vehicle produces electricity by consuming hydrogen that it carries in the tank in a 'fuel cell.' This cell mixes hydrogen with oxygen from the air and produces electricity that powers the electric motor, which moves the vehicle". "Nyuti" has the capacity for 35 seated passengers and to travel about 338 Kilometers with 38 kilograms of compressed hydrogen.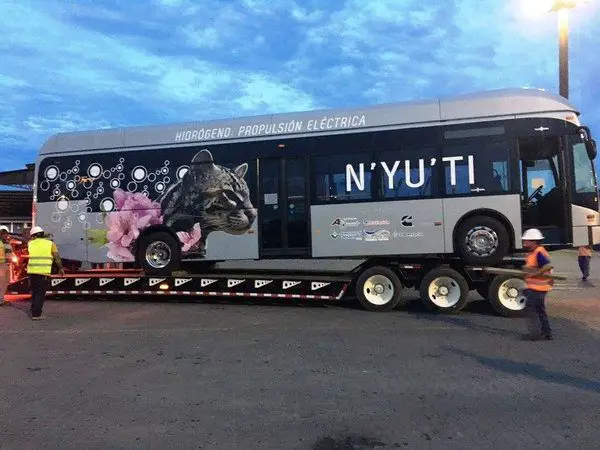 The Hydrogen Ecosystem project began with the Costa Rican Petroleum Refinery (Recope), and later became a public-private alliance in which the Banking System for Development was involved.
The objective of this alliance is to generate "business experience on the use of hydrogen produced in the country from renewable energies," said Ad Astra Rocket. This way, it could decrease the dependence on imported oil that Costa Rica has.
"Once demonstrated the technological feasibility of hydrogen in Costa Rica, we are concerned to demonstrate the financial viability and that the business, in addition to being self-sustainable, also generates profits".
Reaction
Upon the arrival of this modern means of transport, the president of the National Academy of Sciences, Pedro León said: "We are very happy to see that the bus arrived, we think it is important to start making dreams come true".
León also praised the use of clean energy "that the country and the world need, by wishing him the best luck. I believe that all Costa Ricans should aim to find a more sustainable way of living in this country", he concluded.