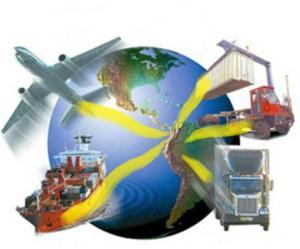 Costa Rica exports grew 16.1% in the first three months of 2012, by comparison with the same period of last year, according to the Promoter for External Commerce and the Ministry of External Commerce (Comex). From January to March, Costa Rica exported products with a value of 2,911 million Dollars (403 million dollars higher).
The info by Procomer shows that during March alone, shipments abroad by Costa Rica added up to 1,072 million Dollars, representing a rise of 11.6%, regarding March 2011.
TIP: Get our latest content by joining our newsletter. Don't miss out on news that matter in Costa Rica. Click here.
The manager of Procomer, Jorge Sequeira, commented that even though the United States is the main destination for Costa Rica's exports (37.3%), other destinations are starting to be relevant for sectors like the agriculture.
"Like China, where we placed products like banana, juices, concentrated and other sub-products of fruits, wood etc. and Chile, where there was a growth of 23.3%, boosted by products like pre-made food and frozen fruits", said Sequeira.
By destination region, North America gets 41.9% of exports, the European Union gets 18.8%, Central America 13.9% and Asia gets 13.5%.
Source: Laestrella