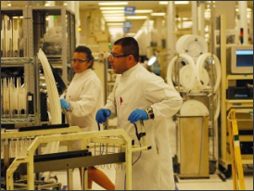 by TCRN Staff
Ten private companies and four public institutions joined together in order to improve and raise the competitiveness of the country as part of the Ally Foundation for Development.
Jorge Nowalski, president of the foundation, explained that there are 14 companies that drive projects to improve education and create more employment opportunities. They also promote the learning of English and access to computers and the Internet.
In addition, betting on community development through production chains and the protection of water resources and recycling, among others.
In this final section, the various companies and institutions direct their efforts for the municipal work in improving the status of open dumps and landfills without control. The alliance. The private firms involved in the initiative include Intel, Cemex Bridgestone Hospital Clinica Biblica, International Center for Human Development, Group Comeca, Chiquita, Oikocredit, Purdy Motor Group and Peninsula Papagayo.
For its part, the public are Water and Sewer, Banco de Costa Rica, ICE Group, and ed.
"These companies were chosen because they are faithful to the values we promote in the development of a better Costa Rica and that would enhance competitiveness of the country," he said.
The experience of private companies in the formation of synergies with the public sector will be presented Tuesday at the Radisson Hotel, at the Second Congress Ally. Initially, the president-elect Laura Chinchilla, confirmed his attendance at the event.
Nowalski stressed that one of the greatest rewards of this project is that relations between the two sectors are based on mutual trust.
"The satisfaction comes with the active work of all stakeholders, including beneficiaries of the projects," he said. These beneficiaries include, businesses, communities and schools.