Bitcoin, the popular digital cryptocurrency, has been making inroads into Latin America for quite some time now. But while some countries have been more wary of adopting the technology, Costa Rica has been heralded by many as the new crypto heaven. This trend doesn't seem to be slowing down.
What's Bitcoin again?
A cryptocurrency like Bitcoin differs from traditional currency systems, which are backed by the banks of central governments, in that it relies on a completely decentralized client-server structure, meaning it doesn't have to answer to the interests of a particular government or authority. This comes with both pros and cons, of course. For example, its decentralized structure means that making international purchases is easier than ever. However, for exactly that same reason, it's made certain governments extremely skeptical of the currency and has resulted in certain legal barriers in some countries, contributing to the volatile exchange rate Bitcoin is notorious for.
One of the Biggest Bitcoin Investors Drowned in a Costa Rican Beach at the age of 41
What makes Costa Rica so attractive for Crypto?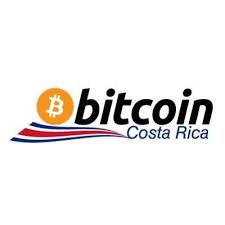 Costa Rica's growing Bitcoin community is the result of multiple factors, including a favorable legal ecosystem and the large role that tourism plays for the country's economy. In fact, Article 166 of Costa Rica's Labor Code allows for the number of employees' salaries exceeding the amount covering the minimum wage to be paid using other forms of compensation, like, for example, cryptocurrency. This practice is only increasing as more businesses accept Bitcoin as a form of payment, too, no doubt a nod to the international Bitcoin users that flock to this tourism Mecca.
Unlike other patterns of Bitcoin adoption throughout Latin America (the death of Crypto Rico comes to mind), crypto projects in Costa Rica seem to be used for more than just entertaining the fantasies of rich libertarians from the US. The number of ATMs popping up around San José and elsewhere mean that accessibility, one of the greatest hindrances to people adopting Bitcoin, is slowly becoming a non-issue for this small country.
And that's a good thing for the most stable democracy in Latin America. Bitcoin has become the most effective way of transferring remittances to family members living in less-than-ideal situations the world over where the fiat currency is less reliable than its crypto counterpart. That's due to the speed with which transfers take place and the low cost associated with transferring when compared to banks and more traditional money wiring. Thus, the fact that Bitcoin is not backed by Costa Rica's central bank or the central bank of any other country has made it a uniquely effective means of dealing with volatility in the region.
CONTACT US IF YOU HAVE INTEREST IN CRYPTO CURRENCIES.