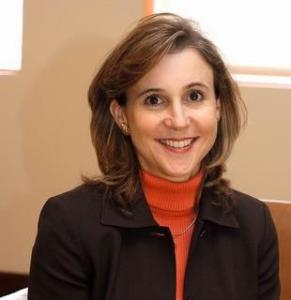 Gabriela Llobet is the Director General for the Costa Rican Investment Promotion Agency, CINDE.
Gabriela joined CINDE in July 2007. Prior to joining CINDE, she worked with INTEL for approximately 3 years as the Corporate Affairs Manager for INTEL Costa Rica. Previous to that, she was appointed by the Government of Costa Rica as Viceminister of Foreign Trade during 2002-2004. She also held Director level positions in the Ministry of Foreign Trade in the period 1998-2002, before being appointed Viceminister.
During her 6 years of work in the Ministry of Foreign Trade, she was actively involved in the negotiations and implementation of the bilateral trade agreements between Costa Rica and Canada, Chile and the Dominican Republic, Mexico, and most particularly CAFTA (Central American and the United States Free Trade Agreement).
Gabriela is an attorney and holds her Licenciate degree in Law from the University of Costa Rica. She also holds a Masters of Law degree in International Trade Law from Georgetown University and a Masters of Law in Environmental Law from The George Washington University.
She was born and lives in Costa Rica.
Interview Questions
How do you strike a balance between your work and personal life?
I think the key is to take one day at a time. Also have a space carved out. So when you are working, be present there physically and mentally and when you are at home with kids, or your spouse or your better half, be present in there is whole. I think this generation's men and generally Latin American men are very supportive and are around when need be.
What were you professional and personal highs in life?
The entire process of approval and referendum of foreign trade agreement with US (CAFTA) and approval of amendment of free trade zone regime in Costa Rica 2009. Every year CINDE has 30 to 35 big and small companies that begin to invest in Costa Rica. And I can say a couple of big companies that we managed to get on board with us were a few moments that were really satisfying and big phases of my like.
On the personal front my marriage and the birth of my two kids is something that I can deem as one of the personal highs of my life.
Do you think this generation's women have the power to choose than earlier?
I can say all women go out and work just because they like working. Many also go out because they have to, because of financial constraints and may be because they are the only breadwinners the family. But many women who are doing because they like to are managing this balance very well.
What is it that drives you to work every day?
The work I am doing is affecting the lives of so many people. The investment that I am getting will give better employment opportunities to the current work force and create a better and secure future for the generations to come in Costa Rica.
Which woman inspires you?
I was always very influenced by Mother Teresa. Women who work with children and nurture them always inspire me. Like teachers and nurses who mould the future of a nation, of a family of an individual.
You are well travelled. What do you have to say about the status of women in Costa Rica as compared to other Latin American countries and rest of the world?
I think that women are much progressive and much more respected as compared to other Latin American counterparts of ours, like Colombia, very independent and are kept up high up the pedestal.
You have been a part of politics earlier. What was more difficult, working in the ministry or being here steering the wheel in CINDE.
I will say working at the Ministry was more challenging than being here precisely because it's a politically motivated environment. You have to handle and manage many more things than just one thing and
What is the message that you want to give out to your readers:
Enjoy life. I don't mean party all the time. I mean if you want to be a mother of two kids or want to work as a professional, make your choice, stick to it and enjoy each moment that comes by virtue of the choice you made.
By Ajita Chowhan