One of the most important festivities of all time is approaching: Christmas. In this installment we show you how these dates are lived in Costa Rica; their customs, their idiosyncrasies and that unique way of living the arrival of the baby Jesus in this corner of the planet. Here we bring you the details of each activity that takes place year after year to celebrate the birth of the Son of God.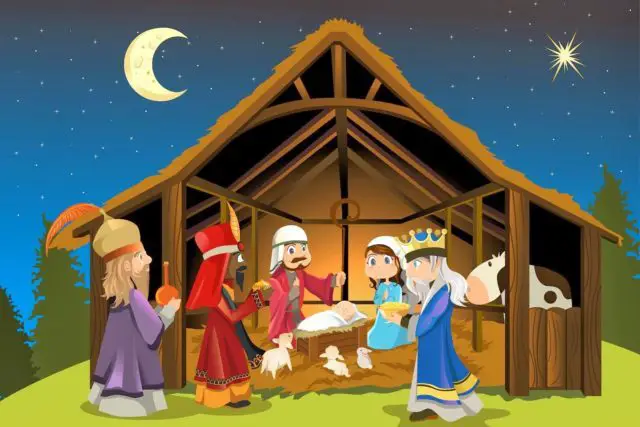 Among the main celebrations, they stand out basically in the so-called "Tope Nacional" in San José, the Costa Rican capital. This celebration is typical of Christmas in this country and although it does not have much to do with the religiosity that these dates contain for the Catholic Church, it is clearly essential in these holiday celebrations, this celebration consists basically of a parade or parade of horses. These equine activities are held throughout the year, but one of the most important for the country is carried out in honor of the child God. This takes place on December 26, just one day after the celebration of Christmas Eve, that is, the commemoration of the arrival of the Messiah to this world.
TIP: Get updates on upcoming Costa Rican Retreats & Events by joining our newsletter. Don't miss out on what's happening around you! Click here.
Among other customs that the inhabitants of this country have is getting the best suitcases to forget about everything; to disconnect and go for a beach bath (remember that during the dates of the summer celebration is summer, the one that should be used to the maximum, by receiving New Year's Day loaded with the best marine  energies.
Las "Fiestas del Zapote" is another must-see activity in these celebrations. It should be noted that El Zapote is a municipality of San José that is located on the east side of the city. This unique landscape is recognized in different parts of the world. It celebrates its festivities from Christmas Day to the 1st weeks of January. To celebrate these holidays there is installed a large bullring, armed for the enjoyment of everyone, for both locals and visitors.
This is one of the events that traditionally takes place in Costa Rica. With a great affluence of visitors, it celebrates these dates with great euphoria, and the typical food is one of the most delicious in Latin America in which they eat the leg of roasted pork, turkey chicken or roast pork, rice with pork and vigorón -which consists of cabbage, tomato, yucca, and chicharrón- served on a banana leaf; which are the most exquisite delicacy during these days of celebration, brotherhood, and union. As for sweet lovers, they cannot stop tasting the "Queque Navideño", the Costa Rican sweet bread.
We cannot continue talking about all these traditions of Costa Rica and not to mention one that has got deep down the heart of every inhabitant. And it could not be other than the famous "Misa del Gallo". Since this country is predominantly Catholic, it is truly quite common to see that most Catholics of this nation attend this Mass. It should be noted that, as in Spain, this celebration is held at midnight, when it is believed that Jesus was born in Bethlehem.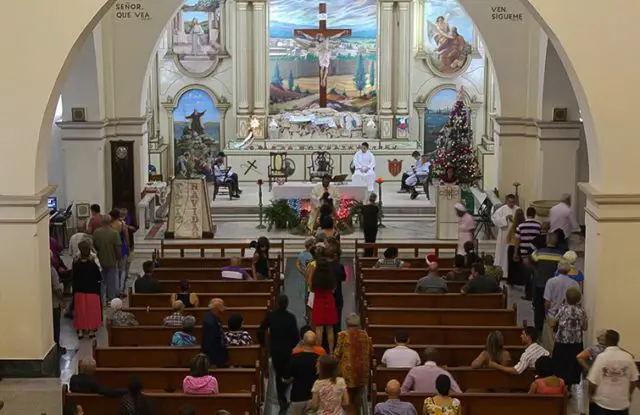 In contrast to the portals for the decoration of the famous Christmas tree, the Costa Ricans have managed it. Since in Costa Rica there are no pines, then people use cypresses to mount the aforementioned tree, which is a typical decoration of Christmas in various parts of the world. No doubt that Christmas is a time for reinforcing peace, reconciliation, sharing, brotherhood, solidarity, fraternity, and generosity.
So you have no excuse! You know how they celebrate it in Costa Rica. Do not miss the opportunity to meet and enjoy all these beautiful and unbeatable traditions as always the invitation is made; the choice is yours. Costa Rica a paradise without equal awaits you with open arms so that you know and live more deeply your traditions and remember to spend a Merry Christmas and a prosperous New Year!