Costa Rica, like any other place on the planet, has it's own quirky ways to let you know it's that time of year again: Christmas.
Thankfully, gaudily lit houses flashing in-time to the same Christmas carol for hours on end take a backseat to more subtle traditions. For instance, you know it's Christmas in Costa Rica when you see…
1. Living Nativity Scenes
No holiday season is complete without families dressed up in Biblical robes while hanging out with a burro and goat in public.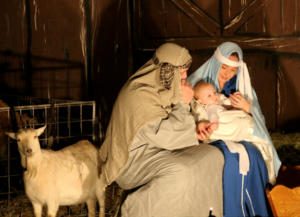 2. Tamales
Oh the tamales! Although they are occasionally available at other times of the year, tamales are an ubiquitous and tasty Costa Rican Christmas tradition.  Savor and freeze some extras if you get your hands on them; there's a lot of love and time put into every single one.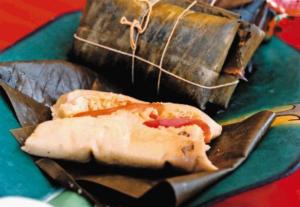 3. Feliz Navidad
Not so surprisingly, these words, which mean "Merry Christmas" in Spanish can be seen and heard everywhere from the local market to the local bar.
4. Sandmen
No snow? Not a problem.  Where there's a will, there's a way to celebrate the holidays.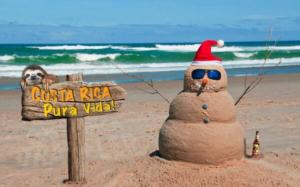 5. Topes
You know it's a Costa Rica festival when there's a tope, which is basically a flashy horse parade.  All throughout Costa Rica, locals gather around the tope routes to sing, drink, eat and enjoy.
6. Rodeos
Nothing says Christmas like watching cowboys get thrown from 2,000 pound bulls.  Large and small rodeos are hosted all over the country as a gathering place for friends and family to get together and enjoy a good 'ole fashioned country good time.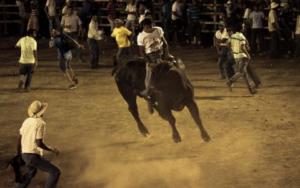 No matter what your plans are for Christmas this year in Costa Rica, make sure to jump in on at least one of these classic Costa Rican traditions!
Originally published December 19, 2014.