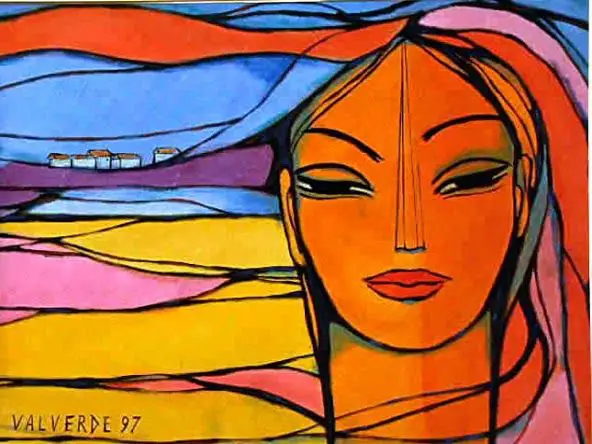 César Valverde Vega (San José, March 8, 1928) was a Costa Rican painter, writer, and lawyer, planner, public official, and diplomat. He was one of the first muralists in Costa Rica and a member of "Grupo Ocho", a group of Costa Rican artists who introduced abstract art in Costa Rica in the 1960s, which generated an artistic revolution in the national cultural environment.
Valverde's work began with the oil technique, in addition to using mixed media and serigraphs, focusing his artistic expression on the aesthetic part, so that the paintings radiate order, measure and conscious rhythm, seeking the ideal of beauty as opposed to the real and unpleasant. Within her artistic activity, the feminine theme was constant. His mural pictorial work is of great relevance. Valverde considered that art was the heritage of the people so that all Costa Ricans should have access to it, hence the abundance of its frescoes in several walls of public buildings in Costa Rica.
Professor and then director of plastic arts at the University of Costa Rica, he was vice minister of Culture during the administration of Rodrigo Carazo Odio (1978-1982), he received the Aquileo J. Echeverría National Prize for painting three times and wrote several books, including a short novel. He is considered one of the great masters of the vanguard of Costa Rican art.
Biographical Synthesis.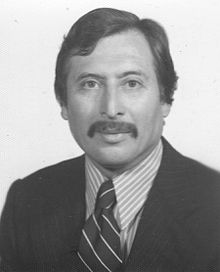 He was born in the capital of Costa Rica San José, on March 8, 1928. Son of César Valverde Monestel and Hilma Vega Jiménez. He traveled with his mother to New York for meeting his father in 1930.
Studies.
Attracted by artistic activities at the beginning of his education, a teacher taught him oil painting and a variety of other artistic techniques.
He studied primary school at Buenaventura Corrales School and secondary school at Colegio Seminario, where he graduated from high school in 1945. He obtained a law degree at the insistence of his parents, at the University of Madrid, Spain.
He received advanced artistic training at the University of Costa Rica, the Delle Belle Arti Academy at the Scuola di Nudo in Rome, the Regional School of Art in Manchester, England, and at the Corcoran School of Art in the state of Washington.
Artistic career.
The interaction of design, shape, and color is what especially attracted Vega to screen printing. On the canvas, he struggled to paint and print life as he saw it, full of vibrant aesthetics. Following his unique vision of the composition, Vega achieved an approach to this art form.
International Renown.
His work has been exhibited on several continents over the years, at the Iturbide Palace in Mexico, the museums of the Central Bank of Costa Rica, the National Museum of Bogotá in Colombia and the Miraflores Art Gallery in the city of Nueva York, to name a few. His work has also won awards worldwide.
Political career.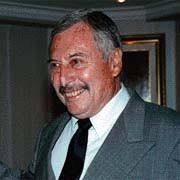 He held several positions of great responsibility in the Costa Rican government, including the deputy director of the Planning Office, the Vice Minister of Culture and ambassador in Canada.
Literary career.
A writer of novels and essays, he published several books and numerous articles in the Arts and Opinions sections of the Costa Rican newspaper La Nación.
The themes of his books are amenities and the problems of everyday life. He defined himself as an admirer of Franz Kafka, Fiodor Dostoevsky, and Albert Camus.
His only novel was "The happy indolence", published in 1982, about an adventurous character in both love and profession, is about the search for identity in a superficial world.
Married life.
He married Dorothy Stark Stabler in 1962 and had three children: Giovanna (1963), César (1965) and Rocío (1967).
Deceased in 1998.
He died of peritonitis in 1998, the same year as other renowned artists from Costa Rica, Francisco Zúñiga, Francisco Amighetti, and Luis Daell.
Published works.
Valverde published several books:
• The murals of César Valverde (L'Atelier, 1990).
• The happy indolence (Editorial Costa Rica, 1982) (a short novel).
• More joking than seriously (Editorial Costa Rica, 1977) (essay).
• Essays to think or smile (Ministry of Culture, Youth and Sports, 1982) (essay).
• Smile again (Juricentro, 1990) (essay).
Awards obtained.
His work as an artist gave him 11 national and international awards, including the Cleto González Víquez Order of the San José Council (1997), which also declared him a Favorite Son of the city of San José.
The International D'Arte e Cultura de Roma Prize (Italy, 1994), the National Painting Prize three times (1969, 1974 and 1984) and the Áncora Prize (1980).