In 1969, at the UNESCO Conference in San Francisco, peace activist John McConnell proposed a day to honor the Earth and the concept of peace. His proposal was to celebrate this date on March 21st, to coincide with the first day of spring in the northern hemisphere. This day was later sanctioned in a proclamation written by McConnell and signed by Secretary General U Thant at the United Nations. A month later a separate Earth Day was set by the United States Senator Gaylord Nelson as an environmental teach-in first held on April 22nd, 1970. In the beginning, April 22nd as Earth Day was mostly celebrated in the United States, later, an organization launched by Denis Hayes, who was the original national coordinator in 1970, took it international in 1990 and organized events in 141 nations.
The main concern that led the world community to join efforts and establish an Earth Day was to raise awareness about the damage that human beings cause. Since the beginning of this celebration in the 70s, where environmental marches and protests against pollution and the excessive use of toxic pesticides that had a terrible impact on biodiversity continued until the 21st century where pollution continues to grow for various reasons, the main struggle on Earth Day is to prevent the human being from deteriorating his own home.Nowadays, the international community is united in a common effort to save our mother earth from the dangers it faces.
Ending Plastic Pollution – The motto of this 2018 Earth Day!
On  April 22nd 1970, 48 years ago, millions of people took to the streets to protest the negative impacts of 150 years of industrial development. Nowadays Earth Day is a global event each year, and more than 1 billion people in 192 countries now take part in what is the largest civic-focused day of action in the world. This year the entire international community comes together to fight against plastic pollution!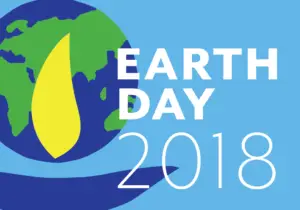 From poisoning and injuring marine life to littering our beaches and landscapes, disrupting human hormones and clogging our waste streams and landfills, the exponential growth of plastics is now threatening the survival of our planet. Plastic pollution is so dangerous and irrepressible that it reaches even protected places that are World Heritage sites. How can we tell the sea not to carry the plastics that we discard to national parks with their currents? We can't. The plastic that consumes both our terrestrial and maritime landscapes threatens to end or harm thousands of animal and plant species, in addition to the obvious damage, it does to the beauty of our planet
The Mother Earth Day campaign against plastic pollution
Each year a theme is set for Earth Day to be tackled throughout the year with different strategies to raise awareness among the world population about the problems facing our planet and its environment. Generally, projects are developed in the short, medium and long-term to fight to save the planet not only in its day but over time. Earth Day Network's mission is to diversify, educate and activate this day environmental movement worldwide. EDN's tells us about the points that this year's campaign entitled "End Plastic Pollution" will attend. The campaign includes four major components: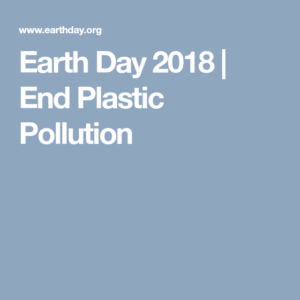 – Leading a grassroots movement to support the adoption of a global framework to regulate plastic pollution.
– Educating, mobilizing and activating citizens across the globe to demand that governments and corporations control and clean up plastic pollution.
– Educating people worldwide to take personal responsibility for plastic pollution by choosing to reject, reduce, reuse and recycle plastics.
– Promoting local government regulatory and other efforts to tackle plastic pollution.
Small acts of love to celebrate this Earth Day
Costa Ricans are known for their passion for ecology and their efforts to preserve the wonderful environment of which the country is the setting. From its varied national parks to the alternative environmental projects, the Ticos celebrate the wonders of our mother earth. If you want to join the celebration of Earth Day but do not think you can do to contribute your bit, here are a couple of ideas:
– Plant a tree. It is one of the most common ways to help our planet; each tree is like a lung to the earth.
– Leave the plastic bags. If you really want to join the campaign against plastic pollution, change the plastic disposable bags by ecological balls!
– Grab your bike. On short trips you do not have to use the car, the best option is to use the bicycle! This helps the environment and improves your health and physical condition!
– Recycle! Recycling in your home is very simple, even helps to maintain the cleanliness by segregating your waste, those that take a long time to degrade such as plastics, glass and metals and those biodegradable as papers and organic products.
And above all: Make every day Earth Day! For this, nothing better than committing yourself to take care of your planet on a daily basis. Sometimes the small actions of all together are what give rise to the great changes!