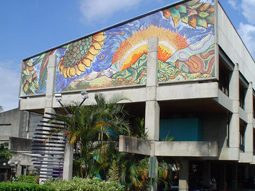 by ALONSO MATA B
The rectors of the state universities and the Government are seeking to define the budget of the school houses for the next five years.
TIP: Get our latest content by joining our newsletter. Don't miss out on news that matter in Costa Rica. Click here.
At 5 pm the National Council of Rectors (CONARE) composed of top leaders of the University of Costa Rica (UCR), the Technological Institute of Costa Rica, Universidad Estatal a Distancia (UNED) and the Universidad Nacional (UNA) will present a counterproposal to the offer that the government raised last week.
Yamileth Gonzalez, president of CONARE and provost of the UCR, said today they are holding a meeting to discuss the other guidelines to define the details of the counterproposal.
Both the commission and CONARE formed by the Government to negotiate the Special Fund for Higher Education (FEES) have declined to provide details on amounts or percentages of increase.
However, Gonzalez explained that what is offered by the Government is inadequate.
"We are aware of the current economic situation, but the secret is out of the crisis in education", he said.
He added that universities need more resources to innovate and generate a greater impact on the country's social development.
In the previous five-year negotiations, the budget was set based on a percentage of gross domestic product (GDP).
Roberto Gallardo, Planning Minister and member of the government commission said this time the approach has "innovative elements" that improve the previous mechanism. "The proposal recognizes the role of universities, but it reveals a reality that traverses the country," he said.
Both Gonzalez and Garcia agreed on their intention to finalize the agreement, which should have been ready in 2009, even though last year did not reach a consensus, and they had to create a budget "bridge" for 2010.
The FEES does not provide resources for the National Technical University (open in early 2009) as to incorporate this entity must make an amendment to the Constitution.