Until a few years ago, sun tanning was a summer ritual and it was normal to expose ourselves to the sun without solar protection against its rays to become intensely golden.
One day we would be lying in the sand facing the sun and the next day we would be lying in our bed with severe skin burns.
And although now more is known about the damage that this causes and have learned to protect ourselves.
We still cannot avoid resisting the temptation to look divinely bronze.
The sun and the solar protection factor (SPF)
It is a reality that most women love sunbathing.
We can find an excellent variety of creams and lotions both to tan better, to protect us or completely block the sun's effect.
They come in all prices and sizes and we must choose intelligently.
There are thousands of products with all levels of sun protection or SPF from 2 to 45 or more, here we indicate some of the most effective and the correct way to use them.
To choose the appropriate factor of solar protection first read the label of the product to find the solar protection factor, SFP, by its abbreviations in english.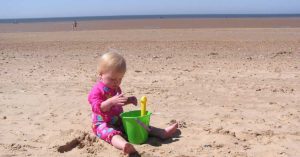 You must take into account three things: your type of skin, the intensity of the sun's rays and the time you're going to be exposed to it.
The higher the number of the SPF, the longer we can be under the sun without burning, although little by little we are getting tanned with the cumulative action of the solar rays.
Always use products with higher SPF to protect your skin from harmful UVA and UVB rays.
Useful tips for sunbathing
Solar products are made with very modern formulas, which include powerful moisturizers that compensate for the sun's heat and hydrate the skin.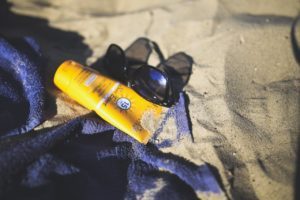 Read the labels and note that many of them contain aloe, vitamins A and E.
After sunbathing, bathe yourself with moisturizers. Then take a cold shower and again moisturize the face and body, this procedure will effectively counter the harmful effects of the sun.
An SPF of 30 or more is de rigueur when we want to avoid the damage caused by the sun as much as possible.
It is emphatically advised to apply it also to our children and follow the same procedure explained here.
Self-tanners
The use of self-tanners has changed so much in recent years and been improved.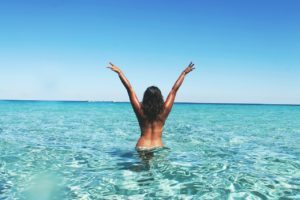 That they are already an excellent option if we like to be tanned and we do not want to look orange or with a skin full of spots or stripes of a rare bronze color, as happened years ago.
First of all, rule number one must be exfoliate the skin very well before applying the self-tanners, with the skin free of dead cells the application of the self-tanner is more effective and the new formulas promise a 100% natural tan because they contain vitamins E and natural ingredients different from those chemicals of which it was made years ago.
More tips if you use self-tanners
It is a good idea to use self-tanners in cream or lotion because they can spread more easily.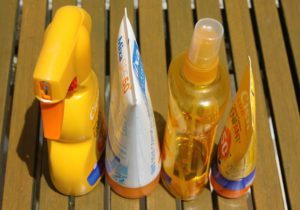 Let the self-tanner dry well before dressing, it's better to wait at least an hour.
Some people apply it at night waiting for it to dry well before bedtime.
Its advisable to ask for help when you´re going to use the self-tanner for the first time, so as to apply it on evenly on the back and other hard to reach areas.
Wash thoroughly with soap and water after applying it. If you have orange spots after applying it you can use a towel and rub the area well with soap and water and you will see how the effect is improved and the self-tanner matches.
Avoid applying it on rough or dry areas such as ankles elbows, in this area very lightly pass a minimum amount of self-tanner with the tips of your fingers.