The Puriscalenian Andrea Carolina Vargas won the 1st gold medal for Costa Rica in the Central American and Caribbean Games of Barranquilla 2018, when winning the event of 100 meters with hurdles.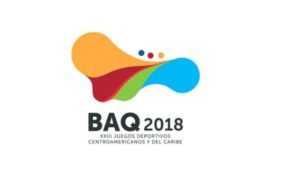 Vargas triumphed in an electrifying competition with a time of 12 seconds and 90 hundredths, beating Vanessa Clevervaux of Haiti (13:07) and Jeanine Williams of Jamaica with (13:11). The 4th box was for the Venezuelan Génesis Romero (13:18), followed by Eliecit Palacios from Colombia (13:28), Jenea Stasia from Guyana (13:40) and Kierre Kamille from Barbados (13:48).
The time trial by the 22-year-old athlete is also a new record, both national and Central American, surpassing the 12:95 that she had achieved on July 13th, during the regional championship that took place in Guatemala City, Guatemala.
Andrea is trained by her mother, Dixiana Mena, who started guiding them after a Central American Games in San Salvador, El Salvador, when she saw her daughter cry for not being able to make the marks she wanted.
The training team is completed by Noelia, Andrea's sister, who at the age of 18 competed at the World Championships in Tampere, Finland, in the 10,000 meters march, where she won 9th place. Andrea's gold medal was the 1st gold medal for Costa Rica in Barranquilla 2018, then 6 silver and 17 bronze, to add 24 in total.