This beautiful 3 bedrooms / 3.5 bathrooms home is one of the most beautiful houses in Dominicalito, and meets high quality standards.

Good location in Dominicalito, this place is 5 minutes from the beach, surf, restaurants and waterfalls.

This amazing home was completed in 2016, and according to Airbnb, this house represents the second place in the top 20 Dominicalito of the most beautiful houses for rent.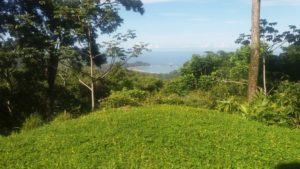 All the components you need in a house for rent, Orange House (Casa Naranja in spanish) will be ready: best location, a wonderful ocean view, great quality of construction, easy access, and 5 hectares of flora and fauna in paradise.
The style of the home is modern and a great fit for the lush, flora and fauna that surround the property. Wi-fi included.
Also, this house for rent has modern interior, bathroom with yellow marble, large windows and high ceilings are some of the main characteristics of this piece of heaven for 6 people max.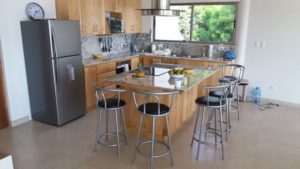 The house offers spacious common areas, a kitchen with granite finishes, spacious bedrooms that provide comfortable privacy for you and your guests, great airflow and ocean breezes allow for passive cooling.
In addition, the access needs 4×4 wheel drive from the highway, and takes under 5 minutes.
The house has great prices also for one or two weeks for rent.
1  week: $1200
2  weeks: $1500
Amenities
Covered Balcony
Patio/Deck
Ocean View
River View

Mountain View
Air Conditioners
Close to School
Contact us at info@TheCostaRicaNews, by WhatsApp at +50688180262 or click here for more information today!
Error: Contact form not found.