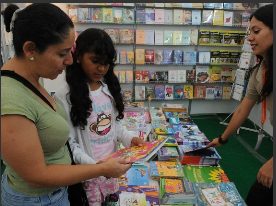 by TCRN Staff
Just two weeks before the start of the International Festival of Arts (FIA) 2010 organizers announced that literature itself will be included in programming.
In a press conference Friday at the National Theater, the director of the institution, Jody Steiger, revealed that the FIA will include a mini-book that takes place during the second weekend of the festival, ie on March 26th, 27th and 28th at the facilities of Cenac (formerly Fanal).
The senior official acknowledged that the organization initially led the company-productions-Jeito literature did not include the artistic offerings within the FIA. However, facing several protests from the literary sector generated mainly in social networks, the organization decided to give space to books.
The journalist and writer Evelyn Ugalde, director of the literary website www.clubdelibros.com, is responsible for coordinating the organization of the exhibition with the participation of publishers and freelance writers.
"The fact that the organization would remember the books only at the last minute is not the most desirable, but those of us involved in this see it as an opportunity," said Ugalde.
Those interested in participating should write to [email protected]