The Minister of Agriculture of Haiti, Docteur Hébert, at the invitation of Dr. Victor Villalobos, Director General of the Inter-American Institute for Cooperation on Agriculture "IICA" went to San Jose, Costa Rica. During his visit of two days, the Haitian Minister met with his Gloria Abraham Peralta, the Minister of Agriculture and Livestock, and solicit the support and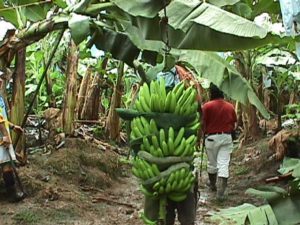 cooperation of Costa Rica to improve the production of coffee and other export products in Haiti.
According to the Costa Rican Minister, the Minister of Haiti was "impressed" by the development of agriculture in Costa Rica, which is a net exporter of food products, while Haiti is largely dependent on imports to meet food needs of its people. Faced with this situation and the serious problems faced by the Haitian economy, Gloria Abraham Peralta has expressed to her Haitian counterpart, her willingness to cooperate as far as possible with Haiti. "[…] With the support of IICA, we will provide the requested cooperation."
TIP: Get our latest content by joining our newsletter. Don't miss out on news that matter in Costa Rica. Click here.
During his stay in San Jose, the Haitian Minister of Agriculture, made a visit to IICA Headquarters, met with representatives of the Costa Rican Coffee Institute (ICAFE) and visited the facilities of the EARTH (Escuela de agriculture in the region del Trópico Húmedo) where there are currently 16 Haitians scholarship students, eneficiaries of a program of study in agronomy.