It's the New Year and healthy changes are abound in our resolutions. How to get healthier can feel overwhelming.
There are so many things we do that contribute to an unhealthy lifestyle and most times we don't even realize it. Rather than focusing on large goals of losing certain amounts of weight, focus on small things you can do to change your health.
Include CBD Into Your Supplement Regime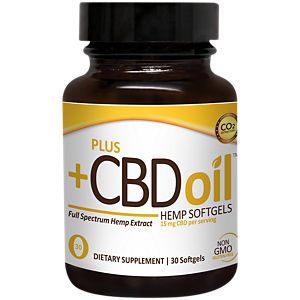 CBD is popular for a lot of health benefits. It has the potential to reverse heart tissue damage, ease anxiety, and help you sleep. If you are on a vitamin regime, it's a good idea to include CBD in your routine. There are many options aside from the traditional oils and vaping. Creams are great for muscle soreness.
CBD edibles and pills are perfect for discreet ingestion. CBD gummies have gained popularity for the tastiness and long-lasting effects. The best CBD gummies are organic for the best effect of CBD.
Drink More Water
Many people are surprised at how little water they take in. Coffee, teas, sodas, energy drinks, and the super sweet Starbucks drinks can load us down with sugar and caffeine. The first step to take is to drink more water. Sounds simple enough, right? Not for the caffeine addict. Start with drinking water in between meals. Yes, you can have your morning cup of coffee. But make it just one. Have some tea or an energy drink with lunch and dinner.
But every other time, you drink water. It hydrates our skin, helps blood flow, and removes toxins from our bodies. Water is often cheaper than our favorite sweetened and caffeinated drinks. Some people complain about the lack of "taste" of plain water. Pop in some juicy fruits (such as melons and berries) to give it an extra kick. If you miss the carbonation of sodas, try fizzy flavored waters.
Take A Walk
With sedentary jobs and cars taking us everywhere, we often forget to take a simple walk. It helps to get out in the fresh area and away from unnatural light. It's a small bit of exercise and perfect for people who are struggling with weight.
A 30-minute walk helps get your heart rate up and use muscles that aren't being used often. Walk with a family member, neighbor, or friend to make it more enjoyable. Check out your neighborhood or find a walking path around a park. If you have a dog, always bring the pup along. They need exercise as much as you do.
Quit Smoking
If you are still smoking, you already know that it's unhealthy. Quitting smoking is the hardest addiction to quit but it is possible. Check to see if your state offers a quitting program free to you, such as 1-800-QUIT-NOW. They often offer support, information to help you along, and sometimes access to nicotine patches.
Use exercise, CBD gummies, CBD vapes, lollipops, or chew straws to get through the cravings. Find a friend to quit with and be of support to each other. Use multiple ways to kick the habit. If something doesn't work, try something else. And remember one day at a time. Don't think about the future, just right now.
Visit The Doctor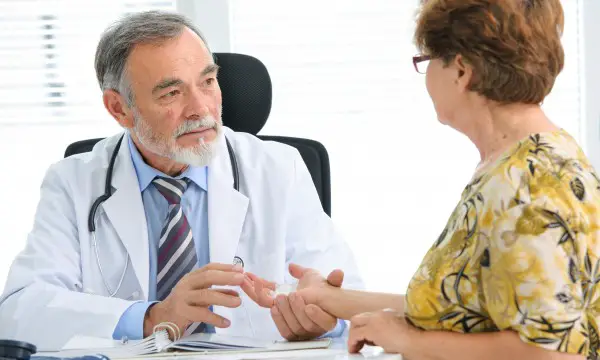 Many Americans go to the doctor when they get sick. A few will go for an annual physical. You can go to the doctor more often than that to maintain good health. Visiting your doctor a couple of times a year without being ill can help you keep an eye on your health.
You can discuss your blood pressure, family history, and concerns, or your diet. This is also a great tool to use if you are making your health a priority this year. You can let the doctor know what you are doing and learn about new ways to take care of yourself.
Make Time For Heart To Heart Talks
With our society always on the go, we forget the importance of connection. You should absolutely schedule yourself some downtime each day. Even just an hour before bed to read, knit, or meditate will help you decompress from your day. You may not think you have the time but prioritize it at some point in the day. You cannot draw from an empty cup and many of us are running on empty.
This also leads to more conversations with your family, partner, and friends. With family and partner, there needs to be a day a week that you connect. Having that time to nurture those relationships do a lot for mental health wellness. With friends, you can space them out a little longer. A night out with friends once a month are important to get away from your routine and have a few laughs.
On another note, if you are having a rough time emotionally these connections can help you process your emotions and thoughts. If you don't feel you can trust anyone with your innermost feelings, a therapist can go a long way.
Cutdown On Screen Time
With smartphones, screens in our cars, computers, and laptops, and widescreen TV's, we are exposed to a lot of blue light. This light can mess with our wake-sleep cycle, drain our energy, and overstimulate us.
Start making time for no electronics. You can decide that the dinner hour is without television or phones. No television an hour before bed. Even better, remove the television from your bedroom. Make time for quiet time with your family. Everyone can spend an hour reading, drawing, crafting, and anything else that doesn't involve a screen.
Getting healthy isn't as hard as we think. With a few small steps, you will make a difference. As your health gets better, you will be motivated to taking new steps towards fitness and health.