Drake Bay is located in a private nook on the Osa Peninsula in the Pacific Southern Zone, and bordered by the Corcovado National Park. Due to it's location Drake Bay does take extra effort to reach, but it has a unique and charming small-town vibe that leaves guests with memories that will last them a lifetime. Walking through the beautiful trails that have been enjoyed by previous generations reveal landscapes where the jungle meets the sea.  You can find majestic trees with complex root systems, catch a glimpse of Costa Rica's famous blue morpho butterflies, marvel at birds gliding along the rim of the ocean waves, and much more! Here are some top reasons why visitors must include Drake Bay in their Costa Rica itinerary:
It's Remote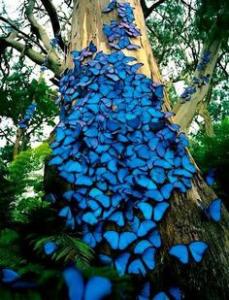 Drake Bay can be reached by air, 4×4 vehicles, or by speedboat. No matter which mode of transportation you choose to take to get to this remote area, it's bound to reveal different parts of the country that many visitors have not seen! Small national airlines fly from San Jose, Costa Rica's capital city, or a boat can be taken from towns further north along the Pacific Coast. Experiencing a boat ride at exhilarating speed on the ocean makes the journey exciting and worthwhile. Due to Drake Bay's remote location, it is not flooded with tourists and remains very unique. Walking through Drake Bay, visitors greet happy locals lining the streets, see pairs of scarlet macaws flying above to their next destination, and hear howler monkeys off in the distance. This remote area is ideal for any nature enthusiast who is looking for adventure, and eager to explore.
2. Corcovado National Park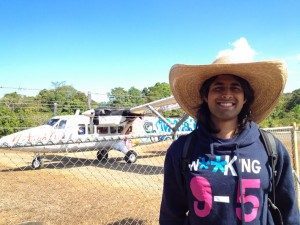 For those who like to fill up their days exploring hidden waterfall hikes, natural swimming pools, and the chance to spot a wide variety of exotic animals, this is the area to be in! The Corcovado National Park outlines Drake Bay, and is a close-by and popular destination for those who travel to this area. The Osa Peninsula holds roughly 2.5% of the world's biodiversity. This fact alone makes a hike through this Park an absolutely incredible and unforgettable experience!
3. Abundance of Things to Do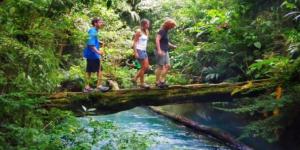 Many visitors who come to Costa Rica come for the wide range of activities such as: snorkeling, scuba diving, hiking, kayaking, surfing, exploring, and new life experiences. Imagine doing all of these activities in one of the most bio-diverse areas of the planet! This is what makes Drake Bay the perfect spot for visitors who wish to truly have an authentic plunge into nature. Whale watching, bird watching, night and daytime nature excursions are available to make sure guests get the chance to absorb all of the wonder and beauty of this area.
Sarah Elena https://therussianwanderer.wordpress.com/