The Wildlife
Did you know that millions of species either crawl, swim, or fly their way around the spectacular beauty found in the Pacific Southern Zone?  And the beaches are positively teeming with wildlife.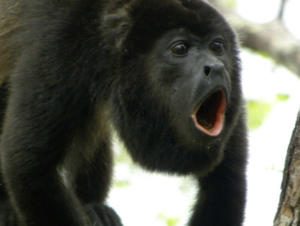 You only need to lay out your beach blanket, and they will start to show up.  Some not as delightful as others, but some of the coolest bugs you have ever seen.  Simply look up into the trees nearby, and you may be able to sight one of the four different kinds of monkeys found here.  These include the beautiful Spider Monkeys, the raucous Howler Monkeys, the boisterous White Faced Monkeys, and the illusive Squirrel Monkeys which all make their homes in this region.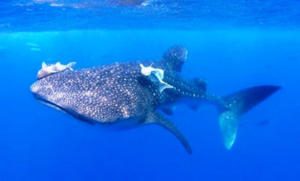 If you time your visit during the Humpback Whale migration seasons, you can even watch these majestic marine beauties right from shore.  Costa Rica is unique in that there are two distinct whale watching seasons.  From July to November, the coast is visited by humpback whales from the Southern Hemisphere.  From December to March, the Northern Hemisphere whales show up.  Each year, hundreds of whales come to the Pacific Southern Zone to rear their young and mate for the coming generation.  The bays and coves are safe and tranquil places to care for their young until they are strong enough to make the migration back to their home territories.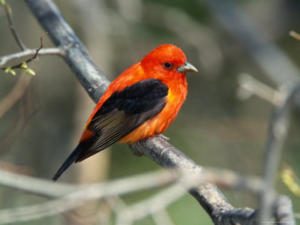 The Pacific Southern Zone is a bird-watchers paradise.  Over 1,000 different types of birds migrate through or make their year-round home in these tropical rain forests.  Some of the most famous include the scarlet macaw, the toucan, its look-alike 'cousin' the aracari, and a stunning array of different hummingbirds.  This region truly offers an extraordinary biodiversity of bird life as more than 900 species have been confirmed on the Official List of Birds done by the Costa Rica Ornithological Association.
Then you add in the four-legged creatures, and the list can go on and on.  You will find sloths hanging in the trees or even attempting to cross roads, a range of reptiles from crocodiles to iguanas, and if you venture even further south to the Osa Peninsula, you may see a jaguar or a puma, or even a tapir lounging on the beaches.
Best Surfing Conditions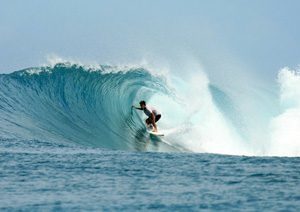 The Southern Zone of Costa Rica is world famous for its surf conditions.  There are annual world-class surfing competitions in a number of communities.  While the waves are not quite as dramatic as you might see in other surf spots, what makes this region so popular with surfers is the consistency of the waves.  Almost every day you can expect to find just the right conditions for whatever your level of expertise.  Add to this the warm waters all year round, and surfing here is a delight.  You can try a lesson with a local surf company, simply rent a board and surf on your own, or sign up for a surf retreat camp.
Amazing Natural Formations
There are two extraordinary natural formations the likes of which can't be found anywhere else in Costa Rica.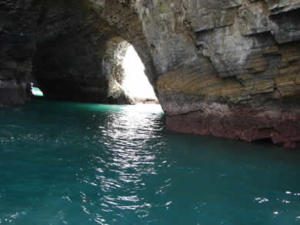 Playa Ventanas (means Window Beach) is filled with naturally formed caves.  If you plan ahead and get there for low tide, you can actually walk through these caves right out to the ocean beyond.  There are also organized tours that can take you kayaking through the caves during December and April when the seas are slightly lower.  Or sit on the beach during high tide, and listen to the majestic symphony as the waves surge through the caves.
The Whale's Tail is actually world famous as it is one of only 4 similar geological formations in the world.  During low tide, the cove has a naturally occurring sandbar that is shaped exactly as a whale's tail.  This formation has been here for eons, and even though it is a sandbar, the formation has never been washed away.  When recent tsunami waves caused a portion of the tail to disappear, it was considered a national disaster and a number of scientists and geologists came to explore the phenomenon.  But within a week, all the sand had been returned and the full whale's tail reappeared just as before.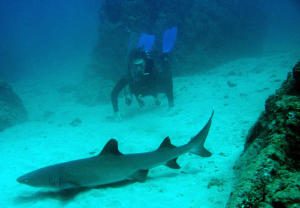 Adventure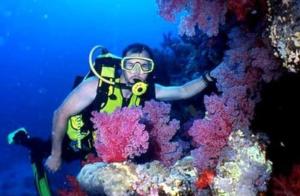 Cano Island, located just 1.5 hours off-shore is considered the very best place in the country for snorkeling and scuba diving.  It is a protected marine park, and therefore no fishing has been allowed for years.  The coral reef is magnificent and the diversity of marine life is astonishing.  Whether you want to snorkel and enjoy the warm waters, dive with one of the local scuba tour companies, or you want to simply slip below the waters into an underwater paradise, there are a number of businesses in the area offering tours.
Closer to shore, there are some exciting tours that can take you exploring through the largest mangrove forests in Central America.  Kayaking through the meandering waterways is one of the most relaxing ways to spend a day.  And traveling that slowly allows you the opportunity to observe a completely different eco-system of birds, reptiles, and mammals.
Stand up Paddle Boarding is fast becoming a growing sport, and there are rivers and creeks in this area to explore in a completely natural and unobtrusive way.
There are a number of tour companies that offer horseback riding trips to amazing waterfalls, through the rainforest, and even offer sunset tours along the beach.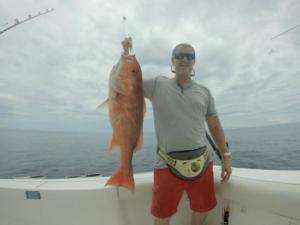 This part of Costa Rica is also world famous for off-shore and in-shore sport fishing.  Only 1.5 hours off-shore lies the Furuno Bank where the sea-floor drops, and the sport fish are to be found here as they like the cooler temperatures. Off-shore fishing is famous in Costa Rica, with a wide selection of tour companies available to take you out for the day.
Authentic Tico Beaches
The Southern Zone is unique in Costa Rica in that there are still a number of charming little Tico beach towns to explore and enjoy.  These towns and beaches are untouched by swarms of tourists or over-developed with large, sprawling resorts.  The locals in these towns are exceptionally welcoming, charming, and friendly.  Keep your eyes open for local vendors selling one of the famous fast-food items called ceviche.  Ceviche vendors are famous for their own recipes, and each stand has its own versions and selections to consider.
The beaches of the Southern Zone can't be beaten for abundant wildlife, top surfing conditions, unique and beautiful natural formations, adventurous activities, and authentic Tico towns.  If you are looking for laid-back atmosphere with warm and friendly locals, with plenty of opportunities to discover new treasures, the Southern Zone is the place for you.