Every year, on January 6th, many countries around the world celebrate the 3 Kings Day. This is a Catholic festivity that commemorates when the 3 Wise Men -as they are also known- went to a manger in Bethlehem and paid homage to the newly-born Jesus Christ.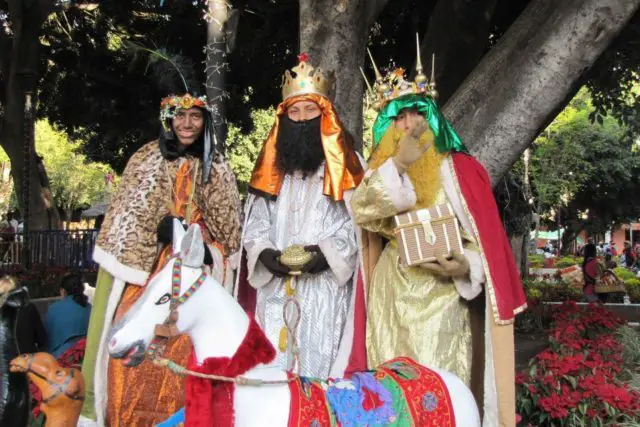 In Latin America, a predominantly Catholic continent, this day is a deeply rooted tradition among the Catholic population. In Costa Rica, on the other hand, this day is not celebrated and, instead, the famous prayers of the Child are made.
The parish priest Carlos Coto explains "In Costa Rica, the day itself is not celebrated, as in the case of this year that the church is going to celebrate on Sunday, which is different from Spain and Mexico, where they celebrate it on the same day", said Coto.
He added that either today or on Sunday is about giving "the same importance to this day". "We celebrate it differently because in those countries they have the idea that on that day the gifts are given and here they are given at Christmas; everything is a matter of traditions but the meaning is the same", he said.
According to the priest, "the tradition that sticks the most is the one that stays". And it seems to be the case of the prayer of the Child in Costa Rica.
The Eucharist will be celebrated on the King's Day. According to Coto, it is given the name of "epiphany" which means the manifestation of God in all peoples. It is about representing the 3 Magi, personified by officials of the Municipality of Cartago, who will visit the streets of the city to commemorate the feast of the Epiphany or manifestation of the Lord.
The iterations of Balthasar of Arabia, Melchior of Persia, and Gaspar of India will ride on horses from the outside of the Church of San Blas. They will pass by the San Esteban church -in El Carmen de Cartago. Then, they will visit a nursing home, and continue through the Mary Help of Christians church in El Molino neighborhood. They will also pass through the Municipal Market.

A similar activity is also organized in the community of San Nicolás. The Magi will leave the parish branch of Ochomogo, pass through Quircot, Loyola, and La Lima until they reach Taras de San Nicolás.
At last, as you can see, even though 'El Día de Reyes' is not a holiday celebrated in all Costa Rica, there are cantons that do it so and enjoy this day together with other Christmas traditions.