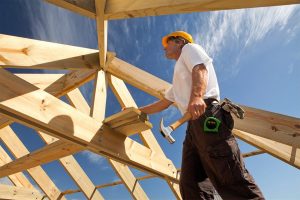 Costa Rica News – The 11% growth in the housing construction sector projected for this year will depend on improvements in infrastructure and housing paperwork. The Costa Rican Chamber of Construction (CCC) predicted the increase projected will depend largely on the trend of economic activity in general.
Gonzalo Delgado, president of the CCC, said that to achieve that rate of growth requires planning and long-term implementation capacity of state institutions and create conditions for families to have real access to housing. Delgado added that is required to develop the figures of trusts, pension funds and public works concession.
For the sector is vital to a sustained decline in interest rates and stability in the exchange rate.
The performance of the sector during the previous year indicated that growth was 11%, ie, about 570 thousand square meters more than the registered processed during 2011.
By provinces, increased processing regarding construction area; Puntarenas, Heredia, Limon, Guanacaste and San Jose, showed increases of 43.6%, 25.3%, 24.9%, 20.8% and 6.8 % respectively. Instead Cartago and Alajuela recorded contractions of -8.7% and -3.9%.
In the Chamber specified that an expansion in housing construction 23.3% and the next fastest growing sector commercial corresponded to 1.6%. The categories that showed contraction corresponds to the industry (-24.9%) and offices (-10.3%).
The Costa Rica News (TCRN)
San Jose Costa Rica