Medical Tourism is a growing industry around the world.  Costa Rica has become one of the industry's 'darlings' for a number of very important reasons.   It is easy to reach from North America, has highly trained medical teams, state-of-the-facilities, many of the medical professions are trained in the US, and are English proficient.   When you consider the skyrocketing costs of health care back home, more and more people are starting to consider overseas for the needed medical procedures.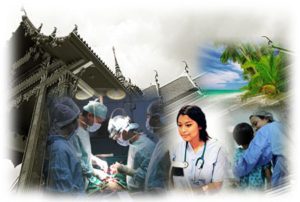 Medical tourism is definitely a great option to save money while receiving quality treatments.  Now how to prepare for the best success possible.  The two crucial aspects of Medical Tourism that make or break your experience are the time needed for preparation, and a full and successful recovery.
Here are a number of tips to consider on how you can be best prepared:
Learn About Your Procedure:  You are entitled to ask these questions.  What can you expect in the recovery process?  How long can you expect to need for recovery?  How long before you can return home after the procedure?  Is it suggested to bring someone along to support you after the procedure?  These questions are essential to help you best pack, plan, and prepare.
Will You Book Through an Agency, Or On Your Own:  As medical tourism is a growing industry, there are now Medical Tourism Agencies that can help you find a doctor, as well as plan all the logistics for your trip.  For some travelers, this is certainly the way to go.  These agencies already have connections with reliable and well-qualified doctors, and can handle those logistics that seem overwhelming if you are trying to plan the whole trip on your own.  Depending on the agency, some even provide a degree of liability if something goes wrong – but that will depend on the agency you choose.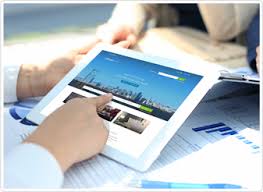 But it is important to be aware that some, not all, of these medical tourism agencies form contracts with specific clinics and doctors, and will refer you to these clinics based on that connection rather than the qualifications of the doctor.  They will probably still set you up with a qualified doctor, but it is important to be aware of this connection.  It is important to ask for recommendations from previous clients, and evidence that the medical tourism agency has a good record of success stories.  Ask for clear details on how they select the best doctor or clinic for you, and what benefits you will receive by choosing to work with them in organizing your trip.  For certain, booking through a Medical Tourism agency will be more expensive than if you arrange the trip on your own.
If you do decide to organize the trip on your own, there are things you can do to prepare.  Be sure to research your specific procedure beforehand.  Choose the country that is right for this procedure.  Research the doctor that is right for you, given your specific medical condition.  Are there doctors you may have heard about from others?  Do you have a specific doctor in mind already?  Can you contact them directly to ask questions beforehand?  If any or some of these questions cause you to hesitate or feel unprepared, then perhaps a Medical Tourism Agency is the best way to prepare.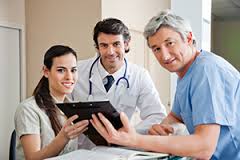 Contact That Doctor/Clinic Beforehand:  It is definitely not recommended that you wait until you are in country, and then expect to receive the quality medical procedure you need without doing your research and building a relationship with the doctor of your choice.  Even if you choose to use a Medical Tourism Agency, ask to be introduced beforehand to the doctor they select so you can make inquiries, ask questions, and get the information you need to be prepared beforehand.  Useful information on how to prepare for your medical procedure, and how to prepare for the recovery process should all be provided by your doctor.  They may even suggest nearby accommodations options, or connect you with resources that will help to prepare and make your trip more comfortable.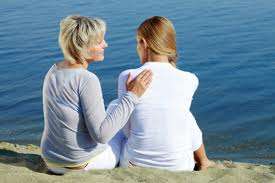 Plan the Details of Your Trip:  Planning ahead as much as possible will help to minimize the possibility of difficulties while you are recovering.  Consider details such as sufficient time from work for the procedure and recovery time, all international and in-country flights booked beforehand, will you need a supportive friend to come with you, suitable accommodations booked that can meet your needs, in-country means of transportation booked beforehand, and will you have any dietary restrictions you need to plan for?  Planning a trip to Costa Rica for your medical procedure, the other considerations to keep in mind are the differences in costs, availability, and if you travel during high season (Dec-Mar.) or 'green' season (Apr-Dec.)   Each season has their own strengths and challenges to be considered.
While you may have chosen the medical tourism options available in Costa Rica because of the savings in costs, be sure to choose accommodations that will be comfortable and able to address your medical needs.  Staying in a budget hotel while recuperating from surgery is not a comfortable way to recover.  Choosing a comfortable hotel or cozy B&B will make a big difference in how comfortable the whole recovery is.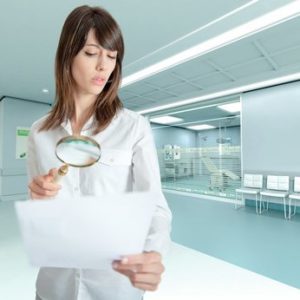 How to Pack for Success:  Communications with your doctor, clinic, or Medical Tourism Agency will help as you prepare for your departure.  Get a thorough list from them on all that you might possibly need for a comfortable recovery.  Recognize that some of the supplies may not even be available in Costa Rica, so best to know this before you leave home.  It is always best to start preparing well beforehand, to allow time for locating difficult to find items, obtain documents that may be needed, and any specific items that are needed for your particular medical procedure.
Talk With Your Personal Physician At Home:  Regardless of whether your personal doctor agrees with your choice to travel overseas for your procedure, it is important to notify them of your decision.  It is important to keep an open line of communication.  You will need them to provide you with various medical records and documentation.  Having a good relationship before you leave will leave the way open if you need any follow-up treatment when you return.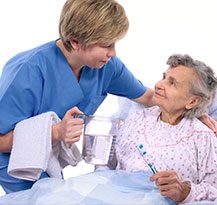 Plan for a Successful Recovery Process:  Researching your specific medical procedure beforehand, and having a full understanding of the recovery process are all important factors to a successful recovery.  Get full details from the doctor, clinic, or Medical Tourism Agency you choose on what you will need to organize for a safe, speedy, and comfortable recovery.  Allow enough time in-country after the procedure for any medical follow-ups needed.  And if there are any unexpected complications, you will want to be able to return to the doctor who did the procedure for follow-up care.  Be aware of what is the standard length of time suggested for recovery from your specific procedure, and make certain that your travel plans allow for enough time.
Costa Rica has become a safe haven for those seeking to take advantage of the growing medical tourism market.  It can be a fabulous way to receive the quality medical care you need while reaping considerable savings in the costs of the procedure.  If you are well prepared beforehand, you can enjoy an over-all positive experience and avoid any possible mishaps.