The allure of Costa Rica as a real estate investment destination is undeniable. With its stunning natural beauty, diverse landscapes, and the promise of a laid-back, pura vida lifestyle, it's no wonder that many investors are drawn to this tropical paradise. However, when it comes to choosing the perfect location for your real estate investment in Costa Rica, the Central Pacific coast stands out as the optimal choice. With its proximity to renowned beaches, attractive rental income potential, and a burgeoning community of digital nomads, the Central Pacific coast of Costa Rica is the ideal real estate investment destination.
With a wealth of experience in the Costa Rican real estate market, Jeff Fisher of CR Beach Investment Realty, highlights the Central Pacific coast, including Jaco Beach, Playa Hermosa, Los Sueños, Esterillos, and Bejuco, as the top destinations for real estate investment:
"With 29 years of residency in Costa Rica and almost 18 years in the Central Pacific area, I can confidently tell you that Jaco Beach real estate, Playa Hermosa real estate, and Los Sueños real estate are your ideal real estate investment destinations and truly one of the best places to live and invest. As well, especially in light of the current market, the Central Pacific region is the #1 choice to generate excellent rental income."
Rental Income Properties in the Digital Nomad Era
One of the standout features of the Central Pacific coast of Costa Rica is its increasing appeal to digital nomads. The rise of remote work and the digital nomad lifestyle has created a growing demand for short-term rental properties in the region. Investors in Jaco Beach, Playa Hermosa, Los Sueños, Esterillos, and Bejuco are perfectly positioned to capitalize on this trend. These areas offer an array of rental income properties, from beachfront condos to luxury villas, making it an ideal choice for those seeking to generate substantial rental income.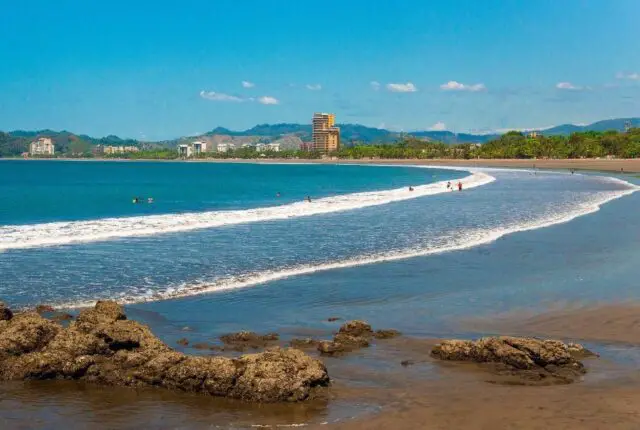 Jaco Beach Condos: A Prime Investment
Jaco Beach, known for its vibrant nightlife, incredible surfing, and a wide range of amenities, has become a hotspot for real estate investment. The town's lively atmosphere and beautiful beaches make it a magnet for tourists and digital nomads alike. Jaco Beach condos are an excellent investment choice, offering easy access to the beach, restaurants, and entertainment venues. Whether you prefer oceanfront or downtown condos, Jaco Beach promises strong rental income potential, making it an ideal real estate investment destination.
Playa Hermosa: A Serene Retreat
For those seeking a more peaceful and relaxed environment, Playa Hermosa is the answer. The picturesque beach and tranquil surroundings make it a sought-after destination. Here, you can invest in serene beachfront properties or quaint vacation homes, perfect for those who want to escape the hustle and bustle of daily life. Playa Hermosa's charm and proximity to Jaco Beach also ensure a steady flow of tourists, enhancing your rental income prospects.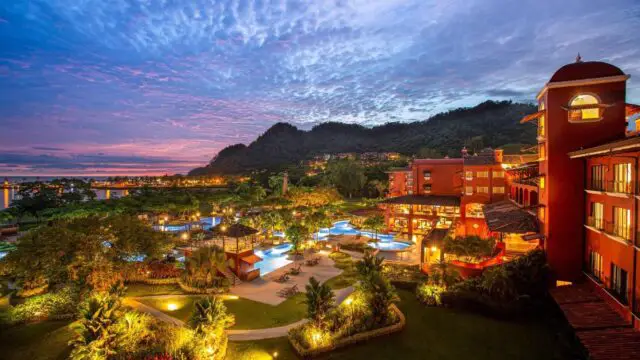 Los Sueños: Luxurious Living and Investment
Los Sueños Resort and Marina is a luxurious, master-planned community that offers upscale real estate options for investors. This gated community boasts a championship golf course, a marina, and a range of amenities, making it a top choice for those who desire an opulent lifestyle. Los Sueños offers excellent potential for long-term rental income and property appreciation, adding to its allure as a top-tier real estate investment destination.
Esterillos and Bejuco are two hidden gems along the Central Pacific coast, offering a more serene and authentic Costa Rican experience. These areas provide unique investment opportunities, from beachfront villas to eco-friendly properties, attracting travelers who yearn for a quieter and more immersive vacation experience. The Central Pacific coast's increasing popularity ensures a steady stream of visitors to these less crowded but equally captivating destinations.
The Central Pacific coast of Costa Rica is undoubtedly the ideal real estate investment destination. Its diverse range of properties, from Jaco Beach condos to luxury estates in Los Sueños, coupled with the potential for lucrative rental income, makes it an appealing destination for investors. With the growing community of digital nomads and a thriving tourism industry, this region offers a compelling investment opportunity in a tropical paradise that promises both financial returns and a quality of life that dreams are made of.