Jaco Beach, nestled along the picturesque coast of Costa Rica, is a place where the sunsets gracefully disappear into the ocean, creating a legendary spectacle. It's a location blessed with natural beauty, surrounded by lush green hills and a serene river-estuary. Among the hidden gems of Jaco, one finds the enticing allure of Tres Regalos in Jaco North, a boutique beachfront community that embodies the essence of luxury living and the condo lifestyle on Jaco Beach.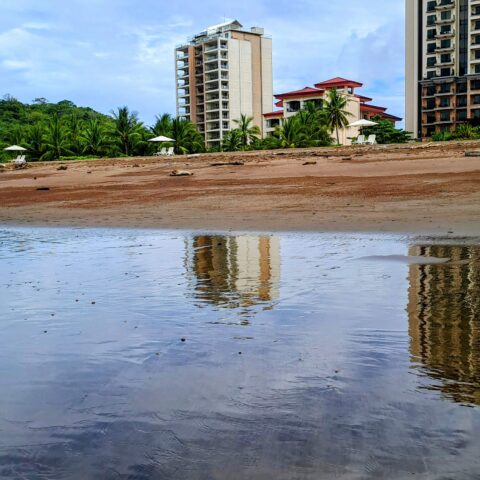 A Rare Gem: 3-Bedroom Beachfront Condo
In the world of real estate, certain properties stand out for their uniqueness and desirability. The 3-bedroom beachfront condo at Jaco North is one such gem, and it's indeed a rare find. This spacious Tres Regalos condo 1,570 square-foot (146 square meters) condo is a haven of luxury and comfort, recently upgraded with high-end finishes that elevate the living experience.
The moment you step inside, you'll be greeted by an air of sophistication. The newly purchased stainless steel appliances gleam in the well-designed kitchen, adorned with expansive granite countertops and imported Italian tile. But it's not just the interior that captivates; the super-cool coral stone stairways and areas surrounding the swimming pool have earned it a reputation of fame. Why famous, you ask? It's because of the pool's unique feature – it's almost chlorine-free and softly salted, providing an exceptionally refreshing experience for residents.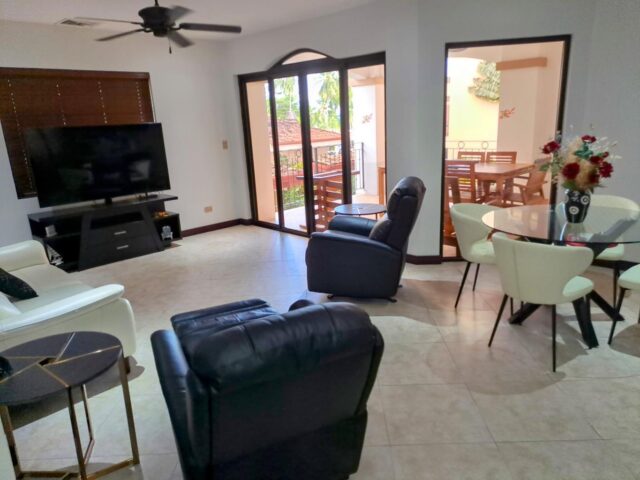 Privacy and Convenience
What sets this condo apart is its privacy. With four balconies and no common walls with neighbors (except for the ceiling and floor), it offers an exclusive retreat where you can relax and unwind. Yet, it's conveniently close to other resorts, beachfront restaurants, main street options, and various stores, making it the ideal balance of seclusion and accessibility.
For nature enthusiasts, Jaco North has plenty to offer. From sunset strolls to morning beachcombing, you'll be enchanted by the nearby estuary, where a variety of cool birds and turtles call home.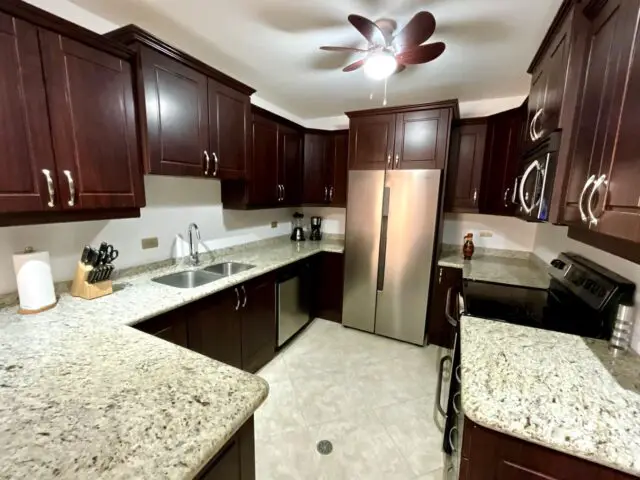 Amenities and Upgrades
This condo is not just a home; it's a statement of modern living. Here's a glimpse of what you can expect:
Freshly painted in November 2022.
Three bedrooms, two bathrooms, with luxurious granite accents.
Efficient central air conditioning and LED lighting throughout.
High-quality, real leather furniture, including a new sofa and recliners.
Two large flat-screen TVs, including a 65" Samsung in the living room.
Elegant window coverings added in 2023.
A fully equipped kitchen with new dishes, glasses, silverware, and modern appliances.
Comfortable Teak balcony furniture with removable cushions.
Storage closet with beach essentials like chairs, mats, and an umbrella.
New towels and luxurious bed linens added in November 2022.
Excellent security and rental management options for added income.
Elevators in both buildings for your convenience.
Furthermore, the property taxes and insurance for beachfront properties in Costa Rica are incredibly affordable compared to other destinations, making this investment all the more attractive. The Home Owners Association (HOA) fees are also reasonable, and many improvements have already been taken care of by the Tres Regalos community.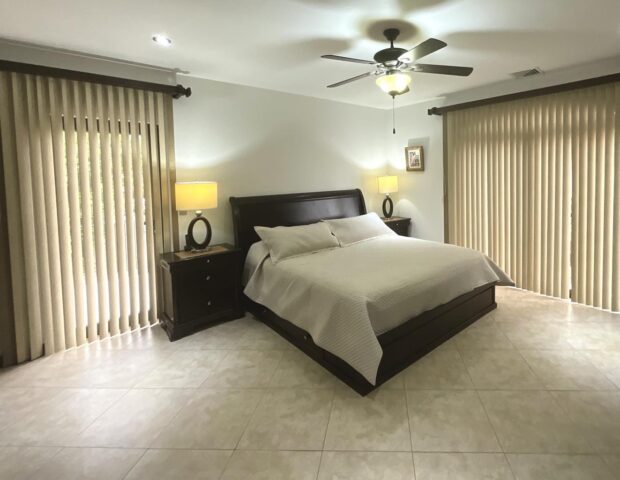 A Community with a Vision
Tres Regalos, where this condo resides, was built by a former Californian who envisioned a boutique condo community that emphasizes tranquility. With seismically strengthened construction, Tres Regalos offers the perfect blend of safety and serenity – the epitome of the condo Lifestyle on Jaco Beach.
Many residents and owners have found success in renting their units, thanks to the amenities and location that keep guests returning year after year. On-site property managers and 24-hour security provide peace of mind for both residents and guests alike.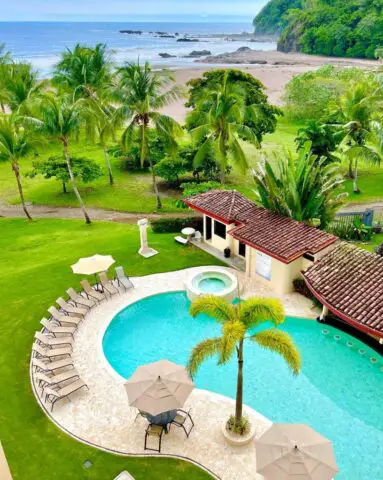 Jaco North area is not just a destination; it's a lifestyle. It's where the beauty of nature meets the comforts of modern living, where privacy harmonizes with accessibility, and where the sound of the ocean is a constant companion. If you're looking to experience this unique condo lifestyle on Jaco Beach, don't miss the opportunity to explore this 3-bedroom beachfront condo at Tres Regalos. It's more than just a property; it's a chance to embrace the best of Costa Rica's coastal living and experience a unique condo lifestyle on Jaco Beach.
Get more information on this, contact Jeff Fisher exclusive 3-bedroom beachfront condo at Tres Regalos in Jaco North.
Request More information: