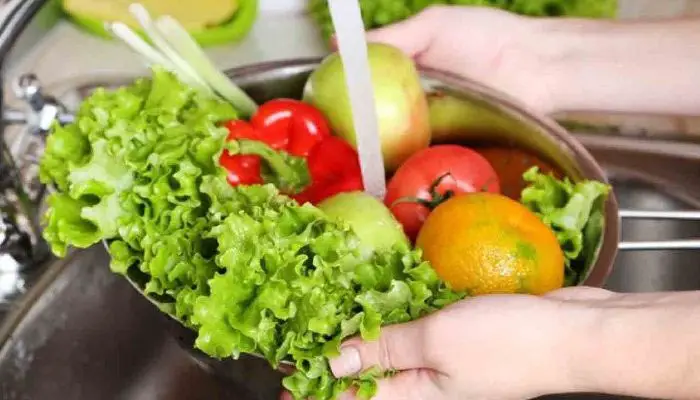 Despite the fact that people are still quarantined at home, it is inevitable to go and buy in the supermarket what is necessary for the day to day living. So we must be careful and wash fruits and vegetables to avoid the spread of the virus.
Tip for washing fruits and vegetables
These tips apply to any new product that enters the house whether you bring it from the supermarket, another store or you order it for home delivery. This is the only way that we can avoid the spread of the virus.
There is no evidence to show that the Coronavirus is transmitted through food, but these days, prevention is better than regret.
We must not forget that food can contain bacteria, parasitic viruses or chemical substances that can cause a multitude of illnesses, from diarrhea to cancer.
That is why in the case of fruits and vegetables, it is essential to wash them to avoid contracting any disease.
It is not unusual for pesticides to be used to harvest these foods. For this reason and more in these times of Coronavirus, it is mandatory to wash fruits and vegetables following some recommendations.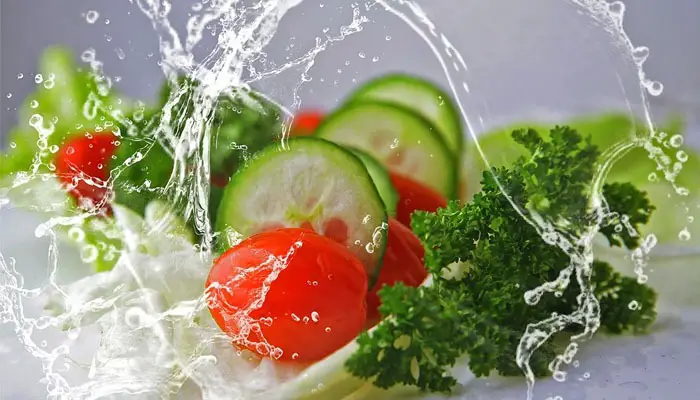 Hands first should be washed before starting, as they may contain bacteria or the dreaded viruses. Then, proceed to wash the fruits and vegetables before they are consumed. Wash them with abundant water in the sink, but no additional cleaning product should be used.
The advice is to wash these foods in whole pieces to prevent pathogens from going inside the cut fruit or vegetables. While we wash these foods with tap water, the skin must be rubbed to eliminate residues, as long as the surface allows it, such as pears or zucchini.
If it has a lot of dirt, like potatoes, it is advisable to use a brush or sponge without soap to remove possible contaminants. The water pressure will be different depending on the type of fruit and vegetables.
In soft foods like tomato, the water pressure will be less, while with harder foods like cucumbers, the water pressure should be higher.
Products to disinfect fruits and vegetables
Chlorine
Use a tablespoon of chlorine for every liter of water and soak the fruits and vegetables in the liquid for a few minutes.
Bicarbonate and vinegar
Mix a tablespoon of baking soda and 1 tablespoon of vinegar and leave the food submerged in the liquid for an hour.
Iodine
Pour a few drops of iodine per liter of water and leave the food submerged for about 15 minutes.
Salt and lemon
Use a tablespoon of salt and the juice of half a lemon diluted in a liter of water and rinse the fruits and vegetables for a couple of minutes.
Vinegar
Dilute a cup of vinegar in 1 liter of water and soak the fruits and vegetables for 10 minutes.
Put these tips into practice as they are essential for washing fruits and vegetables thus avoiding Coronavirus contamination.