The Turrialban Tae Kwon Do athlete Ignacio Madrigal won last Saturday, July 21st, the 6th medal in the 33rd Central American and Caribbean Games Barranquilla 2018, to get bronze in the modality of individual poomsae.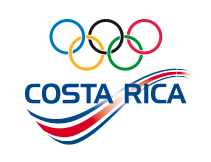 After the Eve, Maria Auxiliadora Guillén, also Turrialban, got silver in the women's poomsae, this Saturday was the turn of Madrigal, who finished with a score of 6.90, to secure the 2nd bronze of the race, behind Isaac Vélez de Colombia (7.16), Vaslav Ayala of Mexico (7.00) and Elián Ortega of Nicaragua (6.80), winners of gold, silver, and bronze, respectively.
TIP: Get our latest content by joining our newsletter. Don't miss out on news that matter in Costa Rica. Click here.
Madrigal and Guillén will return to the scene this Sunday when they compete in the Poomsae event in pairs.
Apart from these 2 prizes, Costa Rica adds another four in Barranquilla 2018, those obtained by Juan José Soto (silver) and Heiner Oviedo (bronze) in taekwondo, Helena Moreno (bronze) in swimming, and Milagro Mena (bronze) in mountain biking.