Tourists and inhabitants of Dominical enjoyed unique moments with nature and incredible people who are always behind each booth with beautiful handcrafts, organic products, portraits, and delights presented by folks who love local magic.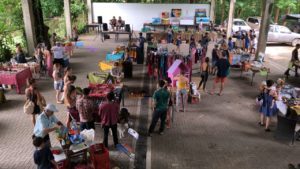 TIP: Get our latest content by joining our newsletter. Don't miss out on news that matter in Costa Rica. Click here.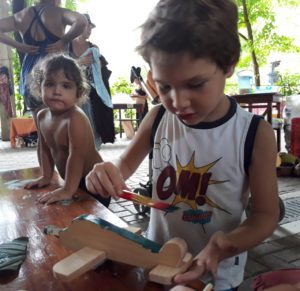 Kirk and his Yoga does not stop being part of the relaxation in its maximum expression within the EcoFeria and if we talk about good music, Chris Deming complemented the Pura Vida event.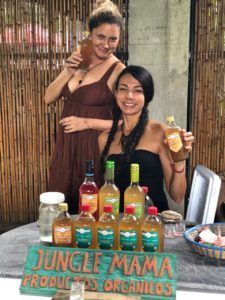 Chris Deming is a composer and singer from California (US). He has recorded several albums and worked with Grammy-nominated artists. He recently won the 2018 Christian Artist of the Year award.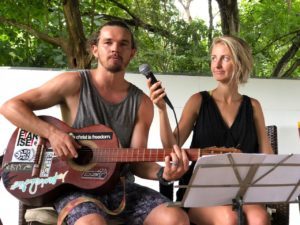 Deming is a talented young man who has traveled all over the world using his music to spread love and hope in places like the Brazilian slums, the Thai human trafficking zones and the safe houses and orphanages of Central America.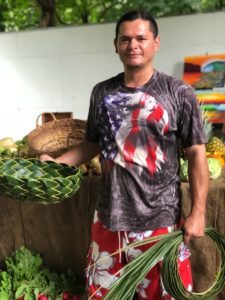 Chris (who is proud to say that in his adolescence lived here) sings with his wife and represents Beach Rock, a beautiful project. For now, he is on vacation and decided to share his melodies with the EcoFeria.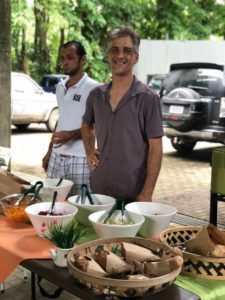 Every Friday, more people join the great family of the EcoFeria, many of them women from the community that have made a difference. The Fair goes beyond a simple project, whose purpose is to give continuity to spaces where each person who enters can leave with a change in their conscience regarding health, education, art, and culture; where there is a contribution to the planet, and where the soul feels happy.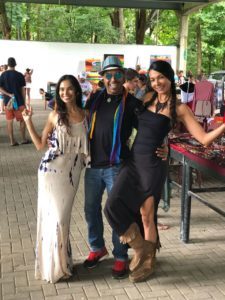 Enjoy the #Ecoferiadominical #plasticfreeinitiative #Pesticidefreeinitiative