A column of ash -higher than 1,000 meters- was recorded last Friday morning, in the Turrialba Volcano. The eruption was at about 6:45 am and lasted for approximately 15 minutes, explained volcanologist Eliécer Duarte, from the Volcanological and Seismological Observatory of Costa Rica (Ovsicori).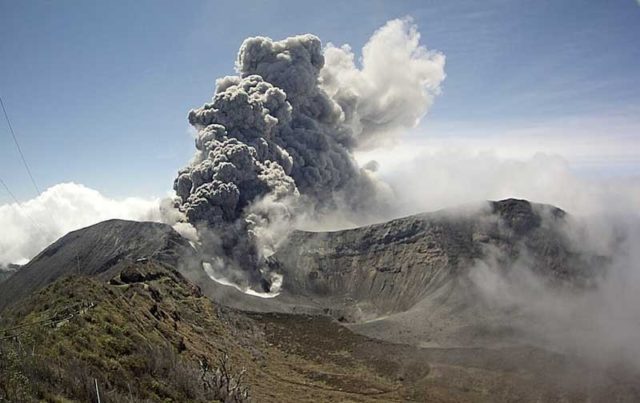 "The way it rises is completely normal, due to the little wind the eruption managed to rise completely", said Duarte after the eruption.
The National Seismological Network also reported the activity by the volcano. Because the wind at the top of the crater was not very strong most of the material fell around it.
According to Duarte, in the coming days, the reports may increase, because there is not much wind at the top of the volcano, the eruption could be better observed. The Turrialba Volcano National Park, in Cartago, has been closed to the public since 2012 due to its constant activity.
The National Commission of Emergencies (CNE), together with other institutions such as the National System of Conservation Areas (Sinac) and Ovsicori, is responsible for monitoring the activity of the different volcanoes that are in the country.
In the case of the Turrialba, the possibility of being able to reopen it this year is being studied thanks to the construction of refuges – similar to those built in the Poás volcano last year.