A large, Tilapia farm with small house and 6 ponds fed by natural springs and surrounded by natural beauty located just outside San Ramon in Rio Jesus. Great investment opportunity!
[More description below]
San Ramon Costa Rica Real Estate Income Property
TIP: Get our latest content by joining our newsletter. Don't miss out on news that matter in Costa Rica. Click here.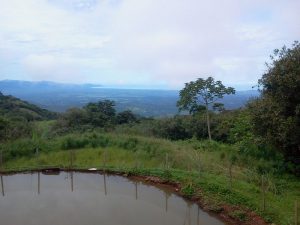 Floors:
2
Lot:
38,600 m2
Construction:
120 m2
Garage:
1
Bathrooms
1
Bathrooms
1
Sale Price:
$380,000
Property Type:
Income Property
[nggallery id=61]
(Click to enlarge images)
This large tilapia farm has 4 cement pond and 2 natural pond all producing tilapia. The ponds are fed by natural spring water from the property.
The apartment style rancho has 2 floors, 1 bedroom, 1 bathroom, and a garage for 1 vehicle. The view is all the way to the Gulf of Nicoya.
The property includes a cattle pasture, and a tree plantation with over 1,000 trees as well as fruit trees such as bananas and plantanos.
Only a few minutes outside of San Ramon and approximately 50 km from the airport and 44 km from Puntarenas, it close to everything.
The property has all service on site.
Category: Costa Rica Real Estate >> Costa Rica Property >> San Ramon Real Estate >> commercial Property
Contact us for more information on Costa Rica Real Estate and one of our Experts will be glad to assist you.
[gravityform id="1″]
The Costa Rica News (TCRN)
San Jose Costa Rica
For Information on San Ramon Real Estate Opportunities >> SanRamon-Properties.com