Costa Rica is a benchmark of cultural diversity and tradition for tourists and visitors from all around the world.A country with an energetic activity to keep and settle its own culture in a land proud of its heritage and cultural wealth.
This reality is manifested in every street and corner of this fascinating country, and those who wish to really know the Tico's culture, as Costa Ricans nationals are commonly called, can find the essence of their people in various cultural manifestations. However, to really know the essence of Costa Rica there is no better way than visiting its markets, where you can enjoy and interact with people and get to know the most native customs of the country.
The markets are colorful spaces where the traditions, customs, and tastes of a society are manifested to perfection. In these places, visitors can learn from the culinary customs, vegetables, fruits and all kinds of typical delicacies of the region, to manufactures made by the inhabitants, crafts, and objects that represent the cultural essence of those who made them. Markets are definitely a concentrate of the cultural and folkloric essence of a country.
Every city is unique and each one has its own market to prove it, even occupying the territory of the same country, each region of it can have unique cultural characteristics, and each city can demonstrate that with its own customs and representations. Costa Rica is a country with a great cultural richness, its diversity is part of the mixture of ancestral traditions of the of the Costa Rican indigenous of pre-colonial times together with those brought by the different cultures that were arriving in the country over the years. Let's take a look at the most emblematic markets of Costa Rica:
Central Market of San José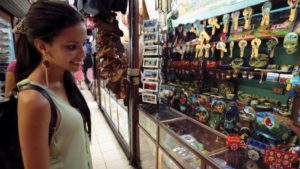 It is an authentic labyrinth of streets and stalls, although less chaotic than the large markets of other Latin American capitals. Here the star products are fruits, vegetables, meat and fish, all of them exposed in a very traditional and picturesque way. As the day progresses, it is filled with pedestrians, while the smells of the products on display are mixed, giving rise to a particularly aromas and sensations environment.
Cartago Municipal Market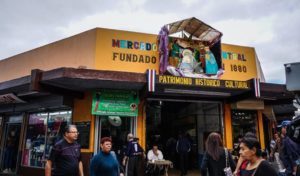 Declared of Historical Interest the Cartago Municipal Market has become a nucleus of great social, cultural and economic importance. This market is an opportunity not only to buy a wide variety of food but also to learn a little about the culture of the people of Cartago, the farmers and the hundreds of families whose lives revolve around this space. The market has thousands of stories in each of the places that you can find.
Green Fair of Aranjuez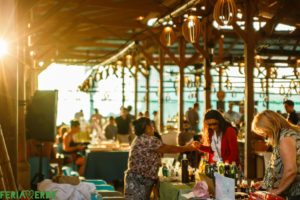 In 2008, a group of producers and consumers imagined a space that added "creative thinking, fair trade, ecological culture" and education for a "sustainable life", according to its mission statement. Since the Green Fair of Aranjuez began to beat in San José, getting up early on Saturdays to go shopping stopped being a heavy obligation. In the Aranjuez sports complex, people in love with nature buy, eat breakfast, practice yoga, listen to music and walk their dogs. The cloth bags come out full of vegetables, but it also brings the satisfaction of a pleasant morning walk.
Heredia Municipal Market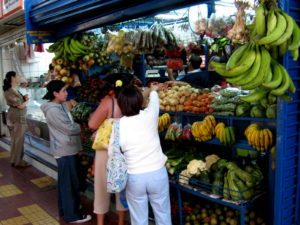 Declared an architectural historical heritage on June 12, 2003, this building has undergone many transformations throughout its history. It was built more than 100 years ago, in 1889. It is known as a commercial meeting point as well as the cultural heritage of the city, a place that used to be visited to get together.
Borbón  Food  Market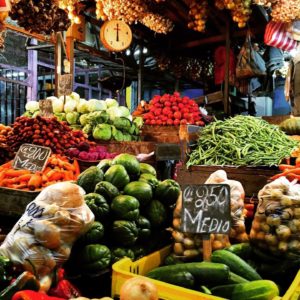 Another of the unique markets in Costa Rica is the Borbón Market in San José. Where you can find all kinds of fruits, as well as natural coffee, "Gallo Pinto" and other typical foods. Visitors can stop at some of the many "sodas" (food stalls) available to the market and have a snack, as they offer delicious empanadas and sandwiches of all kinds. Around him, many urban farmers who sell their fresh produce are scattered.
Things that you can find in a Costa Rican market
There is a large number of typical foods that you have to try when you visit Costa Rica. Organic coffee is a must that will make you fall in love with it. Sure there will be several small restaurants where you can have a cup and if you love you can buy a souvenir bag in a market stall.
You should also look among the innumerable fruits for the Chinese Mamón which is characterized above all by its hairy appearance, its consistency similar to grapes and its sweet taste. Sorbetera ice creams are another thing you must try,The sorbetera is a wooden bucket in which the cream was manually beaten into a soft frozen paste, to which ingredients such as cinnamon, clove, soursop or mango give the original flavor to each sip.
But above all the important thing is to enjoy! Walk through these emblematic markets of Costa Rica and feel the diversity of traditions, customs, and the ethnic culture overflowing in every corner! And anytime that people can leave without the way to keep their heritage alive.