Globally, citizens fear the COVID-19 pandemic, which is why many have strictly followed quarantine, to avoid being infected and infect those they love most.
There is talk of some mechanisms that could help cope with this difficult situation.
TIP: Get our latest content by joining our newsletter. Don't miss out on news that matter in Costa Rica. Click here.
From the preparation of hot tea with medicinal plants to consuming fruits.
Fruits such as papaya considered miraculous for human health and is full of positive characteristics: With plenty of water, which makes it refreshing, and low in carbohydrates, proteins, and fats.
It contains vitamin C, essential to absorb iron, and very important for the formation of red blood cells, strengthen bones and teeth, in this aspect it is superior to that of oranges.
According to the Spanish Nutrition Foundation (FEN), papaya is preventive against cancer and cardiovascular disease.
It stands out for its content in enzymes that promote digestion, detoxification, and dissociation of albumin. It can be considered as an antioxidant, anti-inflammatory, and also as a natural digestive.
A cure for Coronavirus?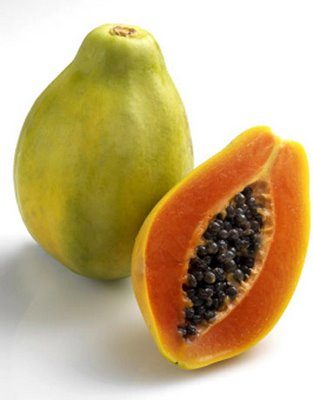 Papaya as a cure for Coronavirus is not what some would have imagined being a weapon against the pandemic, that is the reason why some scientists have begun to study the components of this fruit for an eventual cure.
In recent days, papaya began to be studied by Arieh Warshel, 2013 Nobel Prize in Chemistry, who, in his opinion, the fruit could be a cure for COVID-19. Similarly, Dr. Ricardo Soto, an academic from the Faculty of Medicine of the University of Chile, said that Papain (the enzyme in papaya) is a protease with functions similar to the protease of the Coronavirus.
Dr. Warshel proposes to use the known structure of papain to search for molecules that may interfere with its function and then extrapolate these data to the coronavirus. Papain is seen as a white liquid that arises when peeling a papaya. That element could be converted into a drug to inhibit the spread of the virus in our body.
It is worth mentioning, that so far, this is the only hypothesis being studied, for now, they do not have a concrete scientific endorsement to firmly supports it, but it would be considered as an antecedent for understanding the development of the virus and how to improve treatments in critically ill patients.