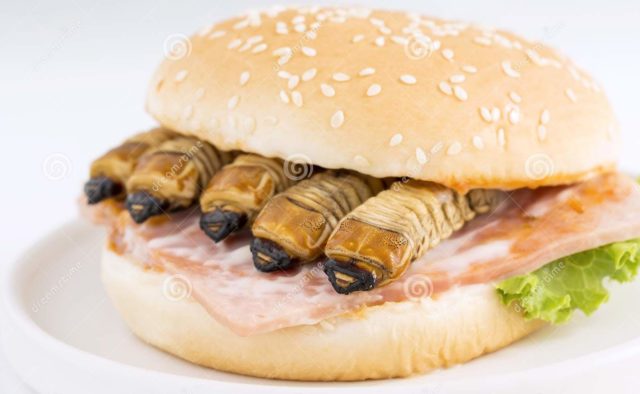 According to the United Nation, it is expected that by 2050, the human population will grow to 9.6 billion, therefore there is an expectation of a much higher per capita demand for protein, which requires increasing at a much larger scale protein production.
In this regard, Alejandro Ortega, marketer, a former employee of the United States State Department, with a focus on business communication and entrepreneurship, has always expressed that the option to manage the demand for proteins would be the industrialization of edible insects.
Insects offer a very promising alternative, they can be cultivated using fewer resources such as land, water, energy, among others. They can provide more protein and contribute less to climate change and lower levels of pollutants like ammonia. In case you did not know, Costa Rica meets the ideal conditions for the breeding and reproduction of edible insects.
Ortega is Co-Founder and CEO of the Costa Rica Insect Company (Cric); this is the first company to industrialize the production of edible insects in Central America.
For him, the main objective of creating products based on insects is as an alternative to counter food shortages, providing a healthy solution of high nutritional value. In addition, it seeks to be a comprehensive solution that encompasses sustainability, health, and socio-economic viability.
The Costa Rica News spoke with Alejandro Ortega, he says that the pandemic crisis has somewhat limited some advances, production is stopped and also the processing of raw materials. They are evaluating what to do about this and the other issue, that is the research and developmental part, since they were using the laboratory Costa Rica Technological Institute, which is currently closed, so they are exploring in what another laboratory they can continue the development of innovations in these food products."
Ortega told us about an acceleration program, which they are starting in the Netherlands, "we are supposed to be over there opening operations, right now we are taking the program online, in the same way, we were accepted to another program in the United Kingdom with another project accelerator called Bite, it will also be virtual". He sayas that both programs have specific purposes.
The projects include developing recipes, all the commercial part and access to manufacturing plants, brand licensing and further capitalizing on the FoodTech market, which is what they have most developed. Everything is aimed at opening the operations center and thus channeling innovation and development efforts.
In Holland they are starting with a prototype of Bioplastic based on insects, this aims to be a solution that will not generate any waste, that will have an extremely sustainable production, and that instead of generating waste, it generates an input that can be used to feed other animals or even if it ends up in the sea, it does not generate any problem, rather it is something totally organic, a high quality and flexible material that initially would be used for restaurants, and other sectors in the food industry.
Ortega informed that the Criccompany was selected by Forbes magazine as one of the 30 most promising entrepreneurship in Central America. At the beginning of the year, they signed an investment agreement with a national civic fund, for a partner-production program of edible insects, with this they are going to be trying to reach in the next two or three years, up to five hundred regional co-producers all around Costa Rica, both at the public and private level, so the idea with this is to clearly increase production capacity and, at the same time, help the community with jobs, and provide a source of sustainable and alternative production. This is with the support of Fundacooperacion of the National State Distance University (UNED)".
These days, the work has been to see how to advance in other issues, such as the implementation of mechanisms that allow accelerating the process of innovation and development, "right now the best example, is the protein extract procedure that we are continue working on", says Ortega.
One of the aspects that Ortega wanted to comment on is that they are looking for manufacturing partners, in order to be able to license the brand, specifically to develop finished products while supplying raw materials.
"In Latin America, it has become difficult for us to find partners, "that is why we have accessed the European market, we would still like to find them in Latin America for the development of this type of innovations and others that are on the way, from cricket chips to pasta, bread, pre-mixes and so on … for other types of products that we can develop with other companies and industries."