Reports from the Global Business Travel Association and Fragomen's World Immigration Trends Report project that the number of digital nomads is on track to reach 1 billion by 2035.
The Global Rise of Digital Nomads Is Shaping the Future of Remote Work and Travel
The digital nomadic movement has already had a significant impact globally, transforming the way people work and travel. A recent report in 2023 from Forbes found that over 16 million Americans identified as digital nomads in 2022, up over 130% from 2019 (cited from MBO Partners). What's interesting is that it's not just freelancers and independent contractors embracing this lifestyle. The ranks of these nomads with traditional employment have more than tripled since 2019, now making up 66% of all digital nomads. These highly skilled individuals work in a variety of industries, including information technology, creative services, sales, marketing, and consulting.
As this movement continues to gain momentum, remote work villages have emerged as purpose-built communities designed to accommodate remote workers. These villages, scattered around the world, offer amenities such as high-speed internet, co-working spaces, and opportunities for networking and social interaction. They cater to the needs of digital nomads, providing an ideal environment for them to thrive both professionally and personally.
In addition to the appearance of digital nomad villages, various platforms and services have been formed to support the growing number of traveling remote workers. These platforms include tailored solutions, networking opportunities, and events to educate and foster community connections and support. With the number of digital nomads on a rapid growth curve, these platforms and services play a crucial role in providing the necessary tools and support for remote workers to navigate and expand options on their nomadic journeys.
The allure of this lifestyle lies in the freedom and flexibility it offers. The lifestyle promises to let you travel the world, work from a hammock, and experience a blend of work and travel like never before. As technology continues to advance and remote work becomes more widely accepted, the future of work is being shaped by the global rise of digital nomads.
In this article, we look at the phenomenal growth and future projections of the digital nomadic movement and examine its impact on various regions, including Costa Rica. We will also discuss the positive and negative implications of this growing workforce. From the tropics of Bali to the cultural heritage of Italy, we will take a closer look at the rise of digital nomads around the world, and how countries are catering to the needs of remote professionals.
Digital Nomad Villages: A Worldwide Phenomenon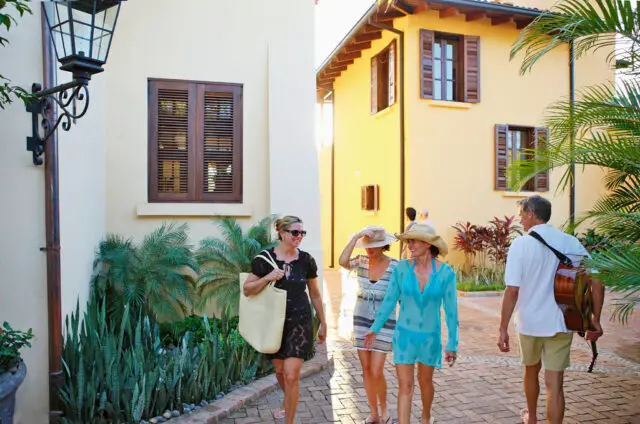 The digital nomadic movement has sparked the establishment of digital nomad villages and initiatives in various countries around the world. These purpose-built communities provide an ideal environment for remote workers, offering amenities such as high-speed internet, co-working spaces, and opportunities for networking and social interaction. Let's explore a few examples of digital nomad villages across different regions:
Europe:
Europe is home to a number of digital nomad villages that cater to the needs of remote workers. Bali, Indonesia, is renowned for its thriving digital nomad community, with several digital nomad villages and coworking spaces attracting professionals from around the world.
Portugal stands out as a popular destination for digital nomads, offering multiple digital nomad villages and coworking hubs. In addition to Ponto do Sol, Madeira, and Lagos, Portugal, Sintra has also emerged as a notable destination for remote workers, with initiatives like Boundless Life providing a supportive community and environment for digital nomads. Other countries in Europe, such as Estonia and Bulgaria, have seen the potential of the digital nomadic movement and are exploring the establishment of digital nomad villages.
Italy has also embraced the digital nomadic lifestyle, with towns like Trento and Pontremoli offering initiatives to attract remote workers. These Italian rural villages have welcomed digital nomads, providing them with unique living experiences surrounded by the country's rich cultural heritage.
Germany has witnessed the rise of digital nomad villages as well. Homberg, with its Summer of Pioneers project, and Bad Belzig, home to Coconat, are notable examples of German towns creating spaces for remote workers to collaborate and thrive.
South Asia:
Nomad Gao in India has emerged as a renowned digital nomad village in South Asia, attracting remote workers who seek an authentic cultural experience coupled with a supportive community of like-minded individuals.
Central and South America:
South America offers enticing destinations for remote workers as well. Pipa, Brazil, has developed as a digital nomad village, providing a tropical paradise with a vibrant community for remote professionals. Resonance in Costa Rica where coliving and coworking spaces on the tropical Central Pacific coast form a unique community. Placencia, Belize, is home to Umaya Village, a digital nomad community that combines beachside living with a productive work environment.
What Type of Country Profile Do Digital Nomads Prefer?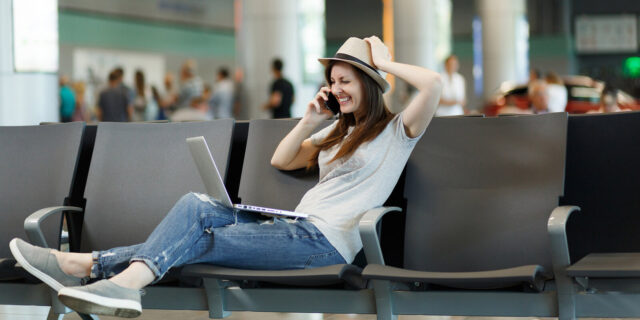 Digital nomads are individuals who leverage technology to work remotely and have the freedom to travel and live in different countries while earning an income. The type of country profile that digital nomads prefer can vary depending on their personal preferences and work requirements.
However, there are some common factors that many digital nomads consider when choosing a destination, such as:
Affordable cost of living: Digital nomads often seek countries with a lower cost of living, as this can make it easier to sustain their lifestyles without draining their finances.
Good Internet connectivity: Since digital workers rely on technology to work remotely, they need a reliable Internet connection. Countries with good internet infrastructure are highly preferred.
Co-working spaces: Digital remote workers often seek out co-working spaces where they can work and connect with other like-minded individuals. Countries with a high concentration of co-working spaces are attractive to digital nomads.
Visa requirements: Digital nomads typically prefer countries with more relaxed visa requirements, as this can make it easier for them to stay and work legally.
Cultural and recreational opportunities: Many nomads also seek out destinations with unique cultural experiences and recreational opportunities. This can help them balance work with leisure and make the most of their travel experience.
Whether it's the stunning landscapes of Bali, the cultural heritage of Italy, or the vibrant communities in Portugal, digital nomad villages worldwide offer diverse and enriching experiences for remote professionals seeking a fulfilling work-life balance.
Costa Rica's Allure for Digital Nomads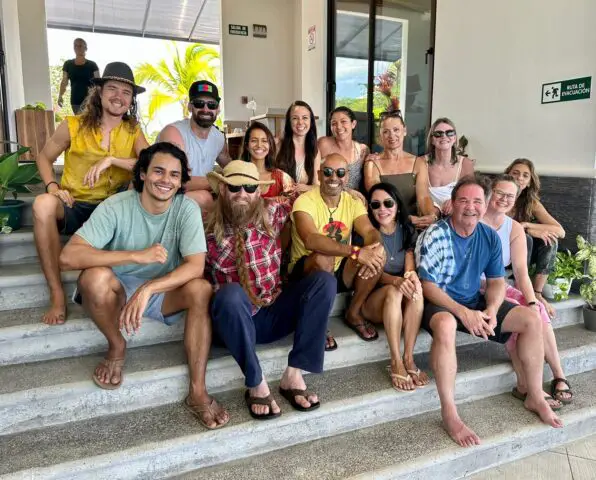 With its breathtaking natural beauty, favorable climate, and robust digital infrastructure, Costa Rica has become an attractive destination for digital nomads seeking a harmonious work-life balance. The country offers stable internet connectivity, affordable living costs, and a welcoming community that resonates with the values of remote workers. Costa Rica's commitment to sustainability and its rich biodiversity further contribute to its appeal.
While many nomadic communities have sprung up in Costa Rica, Resonance stands out as capturing the essence of this new workforce movement. Resonance Costa Rica has self-organized into a consortium of like-minded individuals dedicated to uniting a conscious community of digital nomads, entrepreneurs, healers, nature lovers, and alternative thinkers in Costa Rica. With a focus on environmental sustainability and personal growth, ResonanceCR offers co-living and co-working spaces, sustainable agro development as well as opportunities for property ownership, creating a vibrant working and living environment for digital nomads.
Balancing Growth and Challenges: Preserving the Cultural and Economic Fabric
While the growth of the digital nomadic movement has brought economic opportunities, challenges have emerged. The competition for available properties has driven rental prices up in some areas, making it harder for locals to find affordable housing. Concerns about the impact of foreign investment on local communities and potential gentrification in popular digital nomad destinations have also been raised. Sustainable development practices, collaboration with local authorities, and inclusive planning are crucial to striking a balance that benefits both digital nomads and the local population.
Requirements for Costa Rica's Remote Work Visa
To cater to the increasing number of remote workers, Costa Rica has recently introduced a remote work visa that allows individuals to live and work in the country for up to a year. The visa requires proof of a minimum stable income of $US3,000 per month ($4,000 for a family) for the previous year. Additionally, applicants must provide proof of health insurance coverage for the duration of their stay.
By implementing these requirements, Costa Rica aims to ensure that these remote workers can support themselves financially and have access to healthcare while enjoying their time in the country.
In conclusion, the digital nomadic movement continues to shape the future of work and travel, with Costa Rica emerging as a popular destination for remote professionals. Initiatives like ResonanceCR offer a unique community for digital nomads in Costa Rica. While the growth of this new wave of workers has positively impacted Costa Rica, it also presents challenges that require careful planning and sustainable development practices to maintain a balance between growth and the preservation of local culture and economy. With its remote work visa program and the allure of its natural wonders, Costa Rica remains an appealing destination for digital nomads seeking a fulfilling work-life experience.