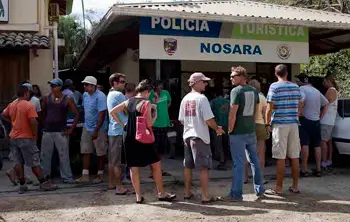 The closing of world borders along with the instructions for confinement at home for a total quarantine has hit strongly the tourism sector in the country. The National Chamber of Tourism (Canatur) announced that we are in the middle of an unprecedented "Zero Season".
The effects of the Pandemic reach the local economy of many Costa Rican towns that depend exclusively on this activity. One of them is Nosara in Nicoya, in which 95% of the services are based on tourist services.
The town started a campaign at the local level, to look for possible donors. Through an emergency fund – under the name "Nosara COVID-19" – have already managed to collect a little more than $ 27,000. Donations are being made through a website created for this purpose.
This Guanacaste community has more than 5,000 inhabitants and more than 1,800 families. Many of them have not had an economic income since the hotels closed and many of their staff were fired.
Marco Ávila, president of the Nosara Development Association, explained that the Harmony hotel was set up as a call center so that the villagers themselves indicate their current condition and can receive food packages. The workers in Nosara, who depend directly on the tourist activity and are affected by the "Zero Season", are being selected for direct help.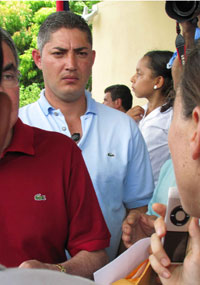 "In the beginning, there was talk of giving each family a packet of food, but that goal is very difficult to achieve. The idea is not only to give them help this month but to continue it because there is no telling what will happen next," explained Ávila.
The Nosara Development Association supervises donations through the Food Bank, where purchases are being made. The coordinators elaborate on the lists of each community to apply to this food grant. These basic food packages include rice, beans, sugar, salt, broth, corn dough, pasta, oil, coffee, toothpaste, chlorine, and toilet paper.
"All this is pure communal support. The National Emergency Commission has not appeared. We have villages that have not had water for months; we have sent hundreds of notes and there has been no response, "added the community leader.
The town of Nosara has other activities such as construction and livestock, but it does not even reach 5% of the total income. Ávila stressed that almost everyone depends exclusively on tourism. He also commented that few hotels still support their employees, but without any guarantee for the coming months.
Much needed Donations will be received directly for the Nosara Food Bank:
Nosara Food Bank Association
CR 46015201001037294430 (IBAN)
ID 3-002-719816