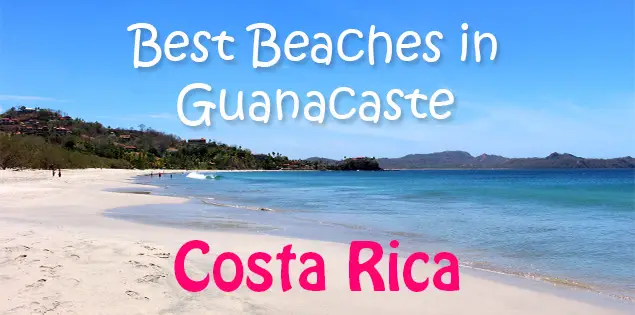 Costa Rica is a country known worldwide for having beautiful paradisiacal beaches, however, in the province of Guanacaste; there are some of the best. Here is our recommendation for your best beach vacation:
Flamingo Beach.
It is considered by many tourists as one of the best places in Costa Rica to vacation. This is due to its white and bright sand and its crystal clear waters of a light blue hue. Also, you cannot miss the spectacular sunsets that will be a vital part of your vacation, which you can appreciate from the comfort of your hotel or simply sitting on the shore of the beach. Flamingo Beach is located in the town of Tamarindo with the waters of the Costa Rican Pacific.
What activities can I do here?
If you like sport fishing, you have found the ideal place, since this is one of the few beaches that has a marina in the country. This site is known because it has more than 40 world records in this activity. If you wish you can contract for a day or half-day excursion at any time of the year. You can even book a full week at sea if you wish. Here you can find species such as tuna, snapper, mahi-mahi, marlin, sailfish, roosterfish, and many more species. An important annual sailfish tournament every year in July.
Other activities you can do on this beach are swimming, diving, surfing, and snorkeling, among others. It is important to note that Flamingo is close to many national parks as well. You can enjoy excursions to the Rincon de la Vieja National Park, or the Santa Rosa National Park, Africa Mia, and much more.
Avellana Beach.
If you like beautiful beaches, Avellana should be among the first on your list. This is thanks to its beautiful tropical landscapes that will captivate you, in addition to its turquoise waters. The main attraction of this place is that it is ideal for surfing.
Perfect beach for surfing!
Avellana has world-class waves that make it a paradise for surfers. One of its surf sections is called "Little Hawaii", since the waves can reach up to 5.5 meters, attracting experienced surfers from all over the world. Best of all, the waves are spectacular throughout the year.
You can rent a surfboard and enjoy the waves and if you are a beginner here you can also receive surf lessons to not miss out on the fun. Although you can also enjoy its soft sand the sun's rays with a tropical drink, where the tranquility and peace of the place will shelter you. We recommend you bring a book of your choice and let the sound of the waves of the sea do its magic.
How do I arrive?
To get to this beautiful coast, you can do it by public transport that takes you from San José to Tamarindo. Once there, you can take a taxi to the bay. Near Avellana beach you will find the Hacienda Pinilla Beach Resort, where you can practice golf if you're a fan of this sport.
Conchal Beach.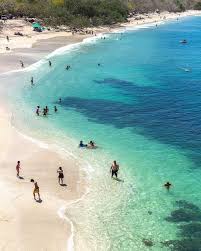 It is considered one of the most exotic beaches within Costa Rica and with the most crystalline waters. Let yourself be carried away by the serenity of the place and enjoy the magic of feeling that time stops and that the problems of everyday life fade away.
Its name is due to the sand found here that is made up of hundreds of millions of tiny agglomerated shells. Playa Conchal is located in the north of the province of Guanacaste on the shores of the Pacific Ocean. The best thing about this beach is that it has a perfect climate almost all year to enjoy the sun; its waters remain stable with a comfortable temperature, making it ideal for swimming and snorkeling.
Swim in the company of tropical fish.
And as we mentioned earlier this beach is ideal for snorkeling, because here you will find a fantastic collection of exotic marine life. And for the most adventurous this beach offers other activities such as fishing in the open sea, scuba diving, and other fun water sports. This beach also has several spaces where you can camp and enjoy a beautiful starry sky and a refreshing breeze at night. To get to this exotic and captivating beach, you must take a flight from San José to Tamarindo Airport, and from there take a 10-minute taxi ride.
Showing off a beautiful tan after a well-deserved and relaxing vacation will be one of the pleasures of visiting these paradisiacal beaches. What are you waiting for? Come and bring your swimsuit to enjoy the Pura Vida sun style!