Today, on World Oceans Day, Sea Shepherd Conservation Society is proud to announce its latest campaign to defend, conserve and protect our oceans.
The campaign, Operation Jairo II, will span three countries including the United States, Honduras and Costa Rica to protect endangered sea turtles. The launch comes on the heels of Sea Shepherd's announcement of its first full-length feature film, Why Just One?, chronicling the organization's successful 2015 Operation Jairo campaign.
The crowd-funded documentary Why Just One? raised its goal of $18,000 in one day to complete the production and has a star-studded list of names supporting it. Like its predecessor, Operation Jairo II is named after Jairo Mora Sandoval, a Costa Rican turtle defender who was brutally murdered on May 31, 2013 while attempting to protect leatherback turtle nests.
There are seven species of sea turtles in the world. Four have been identified as "endangered" or "critically endangered," and two are classed as "vulnerable," by the IUCN Red List of Endangered species. Sea turtles are some of the oldest living creatures, one of the few who've watched dinosaurs evolve and become extinct. They are now facing the same fate as their predecessors.
"This species which has survived so much, may not survive us," commented Sea Shepherd founder Captain Paul Watson.
Sea Shepherd Conservation Society is requesting donations to fund Operation Jairo II by asking fans to become monthly donors. To donate, visit http://my.seashepherd.org/DAC.
ABOUT OPERATION JAIRO II
Operation Jairo II will launch in Ft. Lauderdale, Florida on August 15 until September 1, with volunteers working to protect green, loggerhead, and leatherback sea turtles. Sea Shepherd will work with Sea Turtle Oversight Protection (S.T.O.P.) to protect sea turtle nests and guide hatchlings to the sea, away from the commercial lighting that disorients them.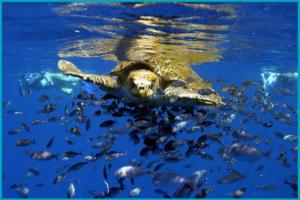 The Honduras campaign will be held in Utila from August 1 to November 1, where Sea Shepherd volunteers will protect hawksbill, green, and loggerhead sea turtles. Partnering with Bay Island Conservation Association (B.I.C.A.), Sea Shepherd will protect nesting females and nests from poachers. The Honduran Navy will provide security for beach patrols.
From September 1 to December 1, Operation Jairo II will move to Costa Rica where ground campaign volunteers will work in Jaco to protect primarily olive ridley and green sea turtles. The Jaco police are teaming with Sea Shepherd volunteers to protect nesting females and nests from poachers. Nests will be relocated to a hatchery run by the Jaco police force.
Campaign volunteers will conduct weekly beach cleanups in all three locations.
ABOUT WHY JUST ONE?
Why Just One? follows Sea Shepherd Conservation Society's 2015 sea turtle defense campaign, Operation Jairo. It focuses specifically on the sea turtle defenders' successes and struggles of the ground campaign in Costa Rica. There, locals turn to poaching eggs and killing turtles for meat as income, often to serve the black market. Why Just One? aims to increase international awareness of what is happening in Costa Rica and influence the government to take a more active role in protecting these creatures before it's too late.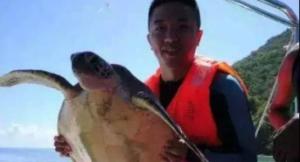 Sea Shepherd Conservation Society announced last week that Hollywood supporters, Richard Dean Anderson and Holly Marie Combs came aboard as executive producers and associate producers, respectively, on the documentary. Anderson is best known for his roles on MacGyver and Stargate CG-1. Combs is familiar to audiences for her work on Charmed and Pretty Little Liars.
Produced, directed and edited by Michael Colin, Why Just One? is scheduled for release in July, 2016. To support this film, please visit http://bit.ly/WhyJustOne. For more information about Operation Jairo II, visit www.seashepherd.org on June 8th.
Source: Zorianna Kit