Your Natural Allies for Curing the Flu
When we are feeling sick with the flu, cold, colic or headaches, we tend to take pills and analgesics to alleviate the temporary discomfort and be able to continue with our daily routine.
For these cases, it is advisable to look for other alternatives, and at home we have the solutions,  preparing home remedies for each of the aforementioned discomforts.
TIP: Get our latest content by joining our newsletter. Don't miss out on news that matter in Costa Rica. Click here.
Here we bring some tips to relieve these nasty colds. What motivates us to work on home remedies is that they are easy to prepare,  readily available and best of all at very low costs. You need only to choose the most appropriate one for your discomfort. It will give you many benefits that will make you feel better.
Natural allies to cure the flu
Chamomile: the fame of this plant is worldwide. The tea has a soothing, fortifying, laxative effect, soothes pains and cramps, it makes you perspire, being in this way a means of relief and healing in any kind of discomforts and diseases. It never harms our body, and in most cases helps in belly pains, cold, flu, sore throat, stomach functions and headaches.
Wormwood: is a well-known herb that has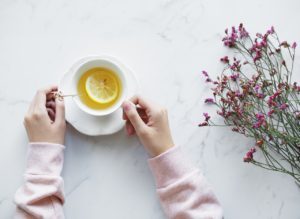 restored many people's health. But it should be taken only in small quantities. With wormwood tea it has been achieved the best healing success in diseases such as headaches, windiness, vomiting stomach pain and of course the flu.
In stomach pains, headaches, cramps and vomiting, the tea should not be taken alone but it is advisable to make a hot unguent with wormwood leaves.
Lime: the leaves and flowers have a pleasant taste that cause soothing activity of the skin and expel through the perspiration foreign substances as well as colds,  also the so-called rebellious cough as well as chronic hoarseness, mucus, headache, dizziness, menstruation pain.
The linden tea:  is wonderful to soothe and strengthen the nerves. At bedtime, a linden tea should be prepared and the next day you will be 100% renewed.
Onion: Who could not tell something good about onions? It is known to everyone and throughout the world, that is why it is pleasantly seen at the table. Where it is lacked, there seems to be a much less of a nutritious and healthy medium that is very necessary for the human body. With onions, you can make home remedies.
Onions are cut, then, in turn, it can be cooked with a little water. This infusion is recommended to be taken by adding enough honey. Onion tea helps us to clean, disinfect, nourish, fortify and cure in particular congestions, coughs, hoarseness, throat diseases, respiratory tract among others.
Honey: if we reflect on the great healing power that it contains many times in a single species of flowers, we can imagine more or less the great healing power that pure honey possesses. According to its composition, it can be deduced that honey must be an extraordinary curative medium in many diseases. It is extracted naturally as a universal remedy that helps a cough, snoring, flu, has an emollient effect, transports pus, calms and help a cough and strengthens the chest and lungs.
Plantain: There are several species. It is a precious remedy against the discomforts of the stomach, flu, vomiting, and the most common colds. With the leaf we can make a tea in a little water, we put the leaf for the preparation and can add a little sugar to better the taste. Not only can plantain help us for all the aforementioned discomforts it also helps us against wasp and bee stings, a small unguent is placed in the part of the skin that is affected and the swelling will disappear effectively. This herb purifies in a wonderful way the blood, the stomach, and the lungs.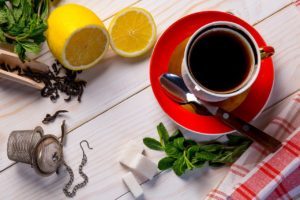 Lemons:  among all citrus fruits, lemon is perhaps the one that offers the most health benefits. Basically, the healing power of the lemon resides in its low energy content, its balanced level in sodium and potassium and, of course, in vitamin C, which has such a low number of carbohydrates that it is of great help in diets; Eating lemon means taking vitamins C without additional calories. So it is highly recommended.
The lemon as mentioned above contains an elevated level of potassium and a low sodium content ideal to combat high blood pressure. It is recommended for those who have high blood pressure and should not eat salt; the lemon will serve as a dressing and give a special taste to the meals.