When you make the big decision to retire in another country, there is certain to be a period of adjustment before you will feel comfortable in the new environment. Coming into an unfamiliar culture, struggling to learn a foreign language and trying to avoid glaring faux pas in interactions with locals can add stress to your new life. Even if you feel well prepared, there are likely to be unexpected challenges as you settle into retirement.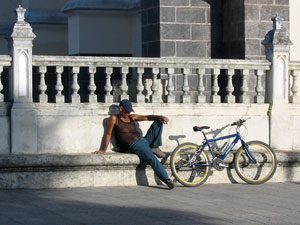 Although Costa Rica is far more "Westernized" than many other Central or South American locales, it still offers exasperating surprises for expats. One important way to minimize those little shockers is to visit the country before you relocate. And don't just come for a couple of weeks; plan on an extended visit of a month or more if you really want to get a preview of life here. Forget those zip line tours and fishing boat excursions, stay away from the tourist areas and upscale hotels. Instead, look for a small apartment or even a home stay with a Tico family to really experience Costa Rica as it will likely feel when actually living here.
Do your research before you arrive. The Internet today offers almost unlimited information if you know how to search. A query on "retirement in Costa Rica" through Google.com will return thousands of results and as you refine your search terms and browse through websites, you will gradually locate information that will be most helpful to you. Join some of the online forums and groups, such as Costa Rica Living on Yahoo.com, where expats or would-be expats get together to ask questions, get answers and share information based on real-life experiences.
One valuable resource for relocating to Costa Rica is the Association of Residents of Costa Rica or ARCR. Although I have not used all of their services, the ARCR website does offer a lot of pertinent information as well as an active forum area where members and non-members can communicate through dozens of threads of topics. Membership offers discounts on many products and services in Costa Rica, such as car rentals, eyeglasses, pharmacies, restaurants, language schools, hotels and more. Even Clinica Biblica, one of Costa Rica's most respected hospitals, offers discounted prices through ARCR. Plus, many of the ARCR staff speak English and are willing to help newcomers or potential visitors.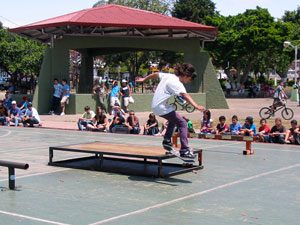 Once you make the plunge and set up housekeeping here, then the real fun begins. Don't speak Spanish? You can expect to struggle not only to make yourself understood but also to understand Ticos. Native speakers of any language speak rapidly and if, like my husband Layne, you have a hearing loss, the challenge is even greater. Pronunciation is also daunting since Spanish dialects differ. As a writer, I need to see words spelled out so the spoken language continues to be problematic for me, although I find myself improving with every conversation. Coming home from downtown in a taxi recently, I was able to carry on a simple chat with the driver about what a lovely place Atenas is, the fact he was born here forty-six years ago, how nice the people are and when the weather is the best. A few months ago, I would certainly have missed much of what he said.
Many resources are available for improving your language skills even before you depart your home country, from the public library to community college classes and individual tutors. Highly regarded Rosetta Stone is an expensive but effective tool — if you use it. A free online service called LiveMocha.com has served me well — again, when I actually utilize the service. Designed on a social networking concept, members of LiveMocha grade other students' written and oral submissions, make suggestions from their perspective as native speakers and offer encouragement. Still another option is to make one of your preliminary visits here a Spanish-immersion experience, learning the language while living with Ticos.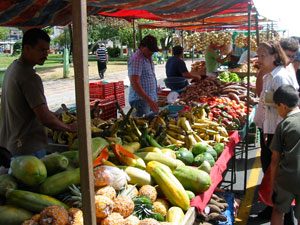 Another cultural disparity you may face is finding familiar foods. In the United States, I was quite the gourmet cook, experimenting with exotic recipes, using organic ingredients and free-range meats, always confident I could obtain the needed items at a local supermarket or nearby specialty shop. Here, I have searched high and low for things like tomatillos with which to make Chili Verde, turnip greens or curry paste for Thai dishes. Incredibly for a Latin country, even jalapeno chilies are often hard to find. But there are plenty of local fruits and vegetables, even if you have never heard of many of them. Chayotes, yucca and chili dulce are all staples here, as well as more common products like corn or zucchini. Fresh fruits such as papaya, plantains, bananas, maranon, mango and pejibaya are easily found but how to prepare some of these new foods may be less obvious. Of course, if you like beans and rice, you'll love the main staple here of Gallo Pinto.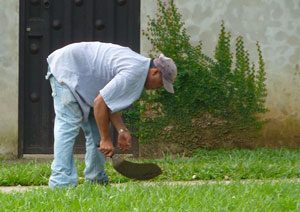 Social expectations and behaviors are also culturally mandated and United States expats in particular sometimes run afoul of these. Ticos abhor confrontation; they rarely show anger and shy away from bold eye contact. They are painfully polite and may say what they think you want to hear instead of what they really feel. If you ask for directions, they may feel obliged to give some, even if they don't know your destination. They smile easily, are modest and humble without being servile. Costa Ricans dislike loud voices, slamming taxi doors and other insensitive or disruptive actions. On the other hand, they love honking their horns by way of greeting or warning, so car horns are a frequent melody in urban areas or on main streets even in small towns. Locals here are hard working, doing a great deal of labor by hand with their ubiquitous machetes.
Getting used to some of the social norms may take time but that adjustment is just part of the process. For most of us expats, it was a quest for adventure that brought us here and these daily trials are simply a part of the excitement of life in Costa Rica. In our early research for our move here, Layne and I learned one important Costa Rican motto: Patience, patience, patience and always carry an umbrella. A tranquil attitude combined with preparedness for whatever life brings will reward you every day with the smiles and contentment of Pura Vida!