The Costa Rican National Power and Light Company recently announced the implementation of LED lighting on any new infrastructure projects. Various private companies have been notified of these new guidelines for providing this type of lighting.  According to the National Executive, the different goals are aimed at optimizing power consumption and creating effective and efficient energy usage.
This directive aims to reduce electrical consumption by between 50-70% on those individual projects which have been built to date. This new LED lighting technology enhances the beautification of various sectors of the city, while also improving the safety of the city and urban developments.   These advancements in technology will promote environmental sustainability and efficient energy usage, as well as other advantages.
What is a "LED" and how does this help reduce power consumption? 
"LED" (Light Emitting Diode) is a semiconductor that allows current flow in only one direction.  The internal filament produces light, and this is then amplified by a layer of glass which then intensifies the light emission and converts this into a beam of light.  The light beam produced by LED lighting is uniformly spread into the environment.
But why are LED lights considered an energy-efficiency technique?
A semiconductor has the distinction of not consuming as much electrical power when compared to other lighting methods.  The LED light achieves the same lighting effects as a 40 Watt light bulb, while only consuming 6 Watts of electricity.  Power consumption decreases by more than 70% when compared to standard light bulbs.  When compared to a cold light bulb which consumes 24 Watts, the LED light saves more than 50% and consumes only 6 Watts.  It has been found conclusively that LED lights do promote energy efficiency, and contribute to the sustainability of the planet.  It is estimated that from October of this year, all work and projects will be implementing LED lighting.  Those private companies wishing to commence with their projects must comply with these guidelines.  The Costa Rican government will instruct all private companies on which brands and models of LED lighting are considered acceptable in their projects.
LED lighting and energy strategy
This strategy is being implemented not only in Costa Rica, but it has become a global trend to reduce power consumption in more than mere wattage.  This trend will also help to preserve all natural resources, and maximize the use of energy-efficient technologies.
Is this electrical energy strategy costly? 
At first glance, the cost of implementing this new technology may appear high when considering that LED lighting can cost 80% more than a cold light bulb and more than 200% greater than a conventional light bulb.  But the benefits gained from usage of the LED bulbs are much higher than their counterparts.  This investment translates into savings in the long term.
Are there more benefits to LED lights other than a reduction in power consumption?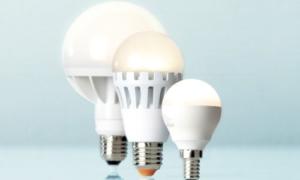 The conventional light bulb (warm light) not only consumes more electrical power but it must be immediately discarded if it is damaged as repairs would be too costly.  Certainly not an efficient use of energy.  In the case of cold light bulbs (often called 'savings bulbs'), there are 2 segments that can be damaged over time.  This involves the electronic circuitry which provides the conditions that provide light, and in some cases, there may be malfunctions on one of these two paths.  But it is possible to recover the undamaged portion and reinstall it into another bulb.  So it does make for more efficient use of energy.
These two systems were once commonly used throughout Costa Rica, but are now being replaced by LED lighting.  Damaged LED lights can easily be replaced and used again. The versatility of LED lighting leads the way to increased energy efficiency.  Costa Rica is committed to aligning itself with the targets proposed for overall energy savings.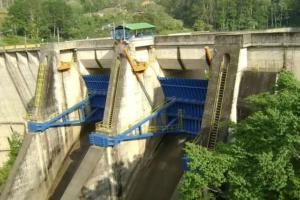 Electric power is essential energy.  Various studies indicate that electrical energy usage today has become of such great importance because it is directly linked to our daily activities.  Therefore it must not be wasted as it will remain very important to the overall development of humanity.   Improper and excessive electricity usage in homes, offices shops, and industries in Costa Rica increase the energy demand of the country itself.  The current electricity consumption per person exceeds 1000 kW, and this is more than 100% greater than in some other Spanish-speaking countries.  This is why the implementation of the new LED technology is essential for more efficient use of energy.
Based on these numbers, excessive consumption of power can lead to blackouts in the future, as well as intermittent electricity, and transformers overheating.  This will ultimately affect appliances in homes, offices, shops, or other businesses that require electricity to operate their machinery.  Therefore, the implementation of a system that promotes efficient energy usage is of vital importance to the nation.  With these new guidelines for the future, LED technology will improve overall power consumption, and Costa Rica can do its part in contributing to the sustainability of the planet.
For more info contact Daniel Yepez