Pineapple, banana, and sugarcane account for 98% of the exports of organic products from Costa Rica to Europe, the main destination market for this type of goods. Pineapple is positioned as the preferred fruit in Costa Rica, by measuring its consumption per person per year. It is estimated that each Costa Ricans demand a little more than 28 kilos per year, followed by banana with 27 kilos per year, orange with 24 kilos, watermelon with 19 kilos and papaya with 18 kilos.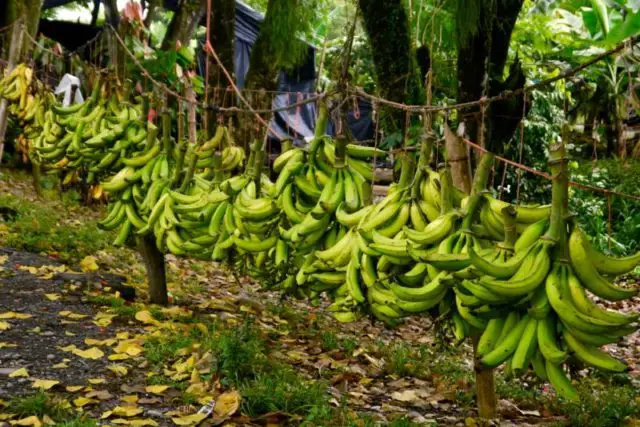 The PIMA-Cenada study found that in 26% of households, the presence of fruits and vegetables increased, but in 45% of them it was stable. In spite of these positive statistics, there is still a need for more households to increase the consumption of this type of food, considered as conducive to current trends in a healthy diet and that prevents many diseases.
This follows from the latest report on the subject, published by the National Organic Agriculture Program, which is attached to the State Phytosanitary Service (SFE).  According to these data, pineapple accounts for 60% of the total sales volume, banana for 27% and sugarcane for 11%. The rest of exports are distributed among products such as cocoa, coffee, papaya, guava, ginger, carambola and acai, the program report revealed.
Organic accreditation requires a series of practices where the use of chemical products is eliminated, both in the control of pests and diseases, such as in fertilization. Organic certifications are issued both for farms with agricultural production, as well as for those that combine it with livestock (milk, pigs, goats, and others).
In total, Costa Rica exported 13.72 million kilos of organic products last year to European countries, where the consumption of this type of products has boomed, especially in recent years. In addition, Costa Rica achieved certification in the European Union (EU) as a "3rd country". This implies that the EU recognizes the Costa Rican Organic Agriculture Program and as part of it the certifications delivered by the authorized agencies in Costa Rica. In this way, a product that comes out as certified in Costa Rica can enter the countries of the EU with such accreditation.
Instances
Engineer María Fernanda Reyes, former director of the program, explained that the high concentration is due especially to the high demand of these 3 specific products. She assured that the exporters of pineapple, banana, and sugarcane (usually sent as raw sugar) already have a captive market in the EU, which not only acquires what is currently being sent but is requesting more volume. Precisely, the low volume of other products, certified as organic, is becoming the main barrier to increase shipments abroad, said Reyes.
Costa Rica produces a wide variety of organic products, particularly vegetables, and fruits, but almost all of them remain in the domestic market. In general (including crops for export and for domestic consumption), the total area that managed to meet all the requirements, 2,982 hectares are banana, 1,404 pineapple, 1,681 cocoa, 696 of coffee, 457 of sugar cane, and 388 of vegetables. The rest is divided into many other products such as beans, cassava, medicinal, blackberry, vanilla, aloe, papaya, and noni.
As exports closed in 2018
Pineapple exports in 2018 surpassed those of bananas, for the first time in history, according to figures presented Tuesday by the Ministry of Foreign Trade and the Promotora del Comercio Exterior de Costa Rica (Procomer). The pineapple showed one of its best years, with a 5% growth in exports, equivalent to US$ 49 million more. In contrast, Banana showed a fall of 9%, which translated into a decrease of US$ 59 million. At the end of the year, total pineapple exports exceeded $ 990 million, while banana exports ranked second with US$ 981 million.
"Costa Rica's pineapple is recognized as the best in the world. Costa Rica is the main exporter of this fruit. Bananas achieved better prices in the market, but production was lower due to weather problems of the last 2 years", explained Pedro Beirute, manager of Procomer.
Pineapple Exports. On the other hand, it got benefited from a greater sale of fresh produce and fewer fruit juices and concentrates. The rest of agricultural products showed growth this year that offset the fall of bananas. In fact, agricultural products represent 25% of the country's total exports.