Pablo Montero will return to Costa Rica with his "Fiesta Ranchera 2018" tour. Moms will be able to continue celebrating their day and, in addition, enjoy the rhythm of ranchera music. The well-known Pablo Montero performer of songs like "Hay Otra En Tu Lugar" (There Is Another Woman In Your Place) and "Se Te Olvidó" (You Forgot It) will participate in the Fiesta Ranchera 2018, organized by Marvin Córdoba Producciones.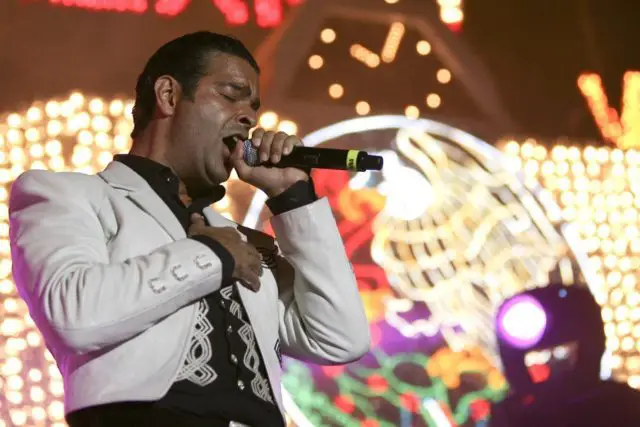 Pablo Montero will give 3 concerts in Costa Rica
The 1st concert of the Mexican will be held in San Carlos, specifically in the Chamber of Cattle Ranchers of San Carlos, on Saturday, August 18th, at 7 pm. On Sunday 19th, his show will be presented at Puriscal. The appointment will be at 7 pm at the Fairground of the Home for the Elderly. His 3rd concert will be held on Friday, August 24th, at Expo PZ, in Pérez Zeledón. That concert is scheduled for 6 pm.
Tickets for the Fiesta Ranchera can be purchased at Gollo stores and at the locations of each concert. In all cases, prices range from ¢ 15,000 to ¢ 25,000.
In the Fiesta Ranchera 2018, national singers of the ranchero genre Laura Vega, Henry Jiménez, Ronny Hidalgo, Arturo Sánchez, and K-nelo will also participate. Both Pablo and the national artists will be accompanied by the Mariachi Perla Florence.
Pablo Montero has had a solid career as a singer, being sponsored by Vicente Fernández in its infancy. In the environment of telenovelas, he also achieved success by participating in productions such as "Abrázame Muy Fuerte" (Hold Me So Tight), "Lazos de Amor" (Love Bonds) and, more recently, with "Lo Imperdonable" (Unforgivable).